Why stopping the coronavirus requires you to take action now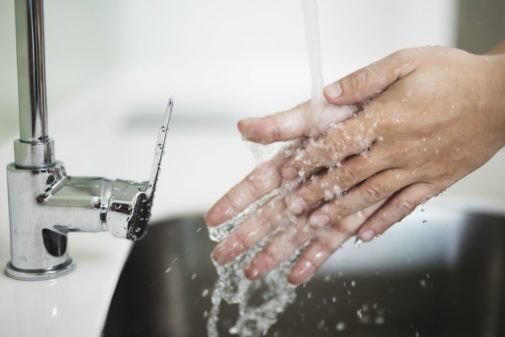 Maybe you feel fine and think this social distancing thing is a little much.
But there is clear reasoning behind the serious actions being taken and urged by major public sources to keep a safe distance from each other and stay home as much as you possibly can.
You've already seen the chart on social media. It's very simple.
If people across the country take action to distance themselves from others and slow the spread of the new coronavirus, the health care system will be better able to keep up with the pandemic and keep as many people as possible safe. If people ignore those calls and COVID-19 spreads quickly, the system can be overwhelmed.
Important to remember that #Covid-19 epidemic control measures may only delay cases, not prevent. However, this helps limit surge and gives hospitals time to prepare and manage. It's the difference between finding an ICU bed & ventilator or being treated in the parking lot tent. pic.twitter.com/VOyfBcLMus

— Drew A. Harris, DPM, MPH (@drewaharris) February 28, 2020
That's why it's so important to stay home and practice social distancing, even if you're young and healthy. You could be carrying the virus and not know it, making your actions a danger to less healthy people. You might feel fine, but they could suffer a great deal if they catch COVID-19 from you.
It may seem silly to take such severe actions now. But acting now can prevent problems later. It's why the governors of both Illinois and Wisconsin have taken clear steps to shut down big events. Social distancing can include avoiding any locations where crowds gather, working from home and eliminating public transportation from your routine.
It also means leaving at least six feet of space between you and other people if you do go out. And wash your hands regularly with soap and water for at least 20 seconds at a time after touching surfaces.
Social distancing was a key strategy in slowing down the spread of a disease in 2014; many experts credited this change in people's behavior for having broken the chain of transmission of Ebola.
"It is incredibly important to slow the spread of coronavirus, and social distancing is the most important tool," says Dr. Robert Citronberg, an infectious disease expert at Advocate Lutheran General Hospital in Park Ridge, Ill. "By slowing down the spread of the disease, we are making sure hospitals and health care professionals are not inundated. We ask people to understand that taking these small steps will have a major impact."
Read more:
Related Posts
Comments
About the Author
Mike Riopell, health enews contributor, is a media relations coordinator with Advocate Health Care and Aurora Health Care. He previously worked as a reporter and editor covering politics and government for the Chicago Tribune, Daily Herald and Bloomington Pantagraph, among others. He enjoys bicycles, home repair, flannel shirts and being outside.