Should you eat fresh or frozen vegetables?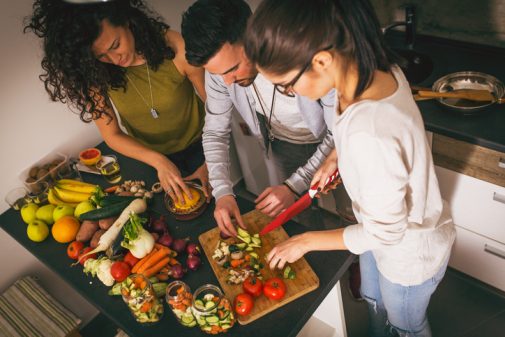 Frozen vegetables might not have the same healthy reputation as the fresh ones you find at the farmer's market.
But that doesn't mean you should ignore them. There can be good reasons to pick frozen over fresh, and Jena Doemel, a registered dietitian at Aurora Medical Center – Bay Area in Marinette, Wis., shares some of them:
They're convenient and save preparation time, because you don't have to cut away pieces you wouldn't usually eat. Bonus: Some are even pre-seasoned. But if you're watching your sodium intake, stick with the plain versions.
No more wondering about what you're putting in your body. Unlike fresh vegetables, frozen veggies come with a full nutrition label.
Vegetables begin losing nutrients the moment they are harvested, and veggies are often frozen within hours of being harvested.
You don't need to clean the veggies before you eat them because they're cleaned before they are frozen.
Frozen vegetables help to reduce waste. They can be kept in the freezer for a long period of time, while fresh vegetables sometimes go bad before you get a chance to eat them.
Since many vegetables are seasonal, frozen veggies are often cheaper and retain their quality no matter the time of year.
"Wonderful recipes for frozen vegetables include soups, stir fries, casseroles, pot pies, curry, salads and more," Doemel says. "They're versatile, delicious and great for you."
Related Posts
Comments
About the Author
Brianna Wunsch, health enews contributor, is a public affairs coordinator for Advocate Aurora Health with a BA in public affairs from University of Wisconsin - Green Bay. In her free time, Brianna enjoys living an active lifestyle through biking, hiking and working out at the gym, but even more than that, she especially loves spending quality time with her two cats (Arthur and Loki), son and husband.