Health care heroes: Dancing for better days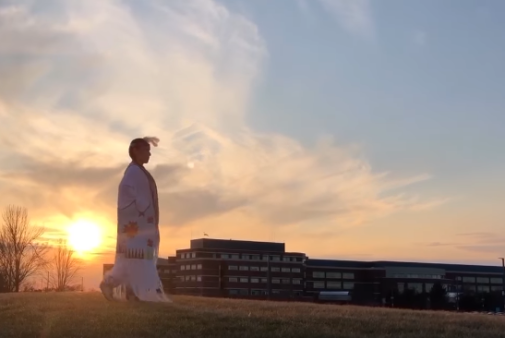 "Caring for people and making a difference is what I enjoy," says Princess Vele, a registered nurse at Aurora BayCare Medical Center in Green Bay, Wis. Princess has worked at Aurora BayCare for 5 years. During that time, she's been motivated by new friendly faces, sharing stories, and helping her patients live well.
The COVID-19 pandemic has staggered many of us, but Princess and her fellow team member's keep their heads held high. At the end of one shift, Princess held a social distancing powwow and danced in front of the hospital. "Through my dance I prayed to the creator for protection and guidance to get us through this pandemic," she said. "I wanted my dance to provide others with good feelings, of hope and solidarity."
Princess chose to dance to "Good Health, Good Life" by Northern Cree, which is a Native American drumming and singing group from Canada. To her, the dance symbolized the many things that still need to be done.
As Princess danced, she was so overcome with emotions that she almost had to stop, but she pushed through because the song wasn't over.
"I reflect upon my worst days I left behind me and put myself into the good days that are to come," she said. Princess hopes she can inspire others to keep going and reflect positively on their time spent at home.
"Whether it is singing, dancing, exercising or whatever others enjoy, these days of distancing can serve as a reflection of life," she said.
Related Posts
Comments
About the Author
Cali Nygren, health enews contributor, is a marketing intern for Aurora BayCare with a BA in business administration from the University of Wisconsin – Green Bay. In her spare time, you may find Cali cracking jokes, watching Marvel movies, and spending time with her friends and family.