This kills twice as many women as breast cancer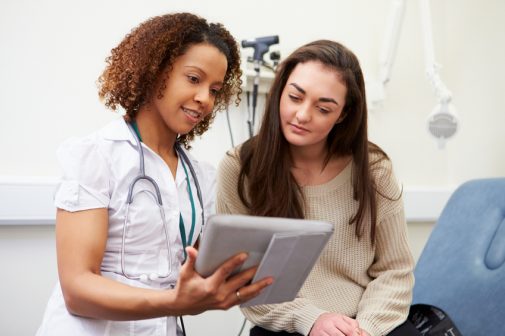 Breast cancer is often regarded as one of the most prominent health issues affecting women, but something else also poses a dangerous risk to women: strokes.
According to the National Stroke Association, stroke is the third-leading cause of death for women and takes the lives of twice as many women as breast cancer.
A stroke can occur when blood flow to the brain is stopped or blocked, starving the brain of the oxygen it needs to function properly. If strokes aren't treated right away, those experiencing a stroke are highly likely to suffer permanent disability or even death.
But why are women more likely to suffer a stroke?
"A crucial aspect of prevention is awareness of the risks, signs and symptoms of stroke, and unfortunately, women face unique factors that increase their risk of suffering a stroke," says Dr. Tim Mikesell, a neurologist at Advocate Illinois Masonic Medical Center in Chicago, which is a certified Comprehensive Stroke Center.
One of the biggest risk factors includes having high blood pressure, a common symptom that many women may not know they have. For this reason, Dr. Mikesell says women should monitor their blood pressure, especially during pregnancy and prior to or while taking birth control, which can further increase a woman's risk of stroke.
Knowing your risk of stroke is important, but Dr. Mikesell above all advises healthy living as a way to prevent strokes.
"Heart health equals brain health," Dr. Mikesell says. "Manage your heart health by eating and sleeping well and exercising regularly. Don't smoke, and if you do, stop immediately. These everyday lifestyle habits will help keep the risk of stroke at bay."
To determine if someone is having a stroke, remember to BE FAST, watching for changes to Balance, Eyes, Face, Arm, Speech, Terrible Headache. Call for help immediately.
Up to 80% of strokes are preventable, and many of the risk factors are controllable. Take a free, quick online risk assessment to learn more about your risk by clicking here.
Related Posts
Comments
About the Author
Jaimie Oh, health enews contributor, is regional manager of public affairs and marketing at Advocate Health Care. She earned her Bachelor's Degree in Journalism from the University of Missouri-Columbia and has nearly a decade of experience working in publishing, strategic communications and marketing. Outside of work, Jaimie trains for marathons with the goal of running 50 races before she turns 50 years old.