What can be learned from Kanye West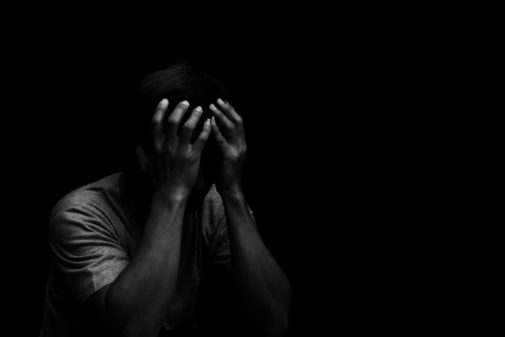 It's Minority Mental Health Month and in this present climate, we've seen that mental health issues can show up in the lives of anyone regardless of race, gender or socioeconomic status.
Evidence of this has played out recently as famed music superstar Kanye West began getting much attention for erratic behavior after sending out a series of confusing tweets and making racially charged comments during a campaign rally, following his decision to run for president.
Fans and celebrities began expressing concerns for the famous rapper, coming against those who would attempt to make light of the situation. In her response, Kanye's wife, Kim Kardashian-West confirmed that her husband has been diagnosed with bipolar disorder, describing the experience as "incredibly complicated and painful for many to understand."
Dr. Munther Barakat, director of behavioral health therapy at Aurora Psychiatric Hospital in Wauwatosa, WI, says he believes that for those dealing with a severe mental illness like Kanye, these types of episodes can often be the result of not following through with care which includes medication.
"In times like this, you have to meet the patient where they are and demonstrate a supportive stance," says Dr. Barakat. "Judging them for decisions they often have limited control over will likely cause them to retreat."
Kanye's situation is not unique, and there are many other ways that mental illness among minorities can have major effects if care is neglected. Particularly in the Black community, mental health is often a taboo subject, and going to therapy can be seen as a sign of weakness. Some cultures seek religion to heal issues that stem from mental illness or simply try to "get over" what they are feeling by brushing off their symptoms.
"Right now, the biggest concern is the significant increase in rates of suicide and suicide attempts by Black Americans," Dr. Barakat says. "Minorities, especially Black Americans have to deal with significant racism and dealing with racism has shown to significantly affect a person's mental health. In some cases, people end up developing physical symptoms such as chest pains, which ends up sending them to see a physician."
There are two barriers that remain prominent among minorities when it comes to mental health – internal thoughts about their own mental state and systemic health disparities that limit access to proper care. Over the past few years, Dr. Barakat says he unfortunately has not seen much change in these areas, but he actively encourages everyone to become more aware of how social determinants such as racism and health care inequities can take a toll on someone's mental state.
If you are struggling with increased anxiety and depression during these trying times, be sure to connect with others as often as possible. Regularly practice self-care strategies such as mindfulness activities, meditation, or exercise. if you are dealing with symptoms that become unmanageable and significantly affect your overall functioning, find an Illinois specialist or Wisconsin specialist to discuss your symptoms and get help.
Related Posts
Comments
About the Author
Latoya Campbell, health enews contributor, is a Public Affairs Coordinator at Advocate Aurora Health. She has a BS degree in Communications/Broadcast Journalism from the University of Illinois Urbana-Champaign and previously worked in digital and graphic marketing for a public library. She enjoys spending time with her family and friends, fitness activities and a good spa day.