What a study says about obesity in America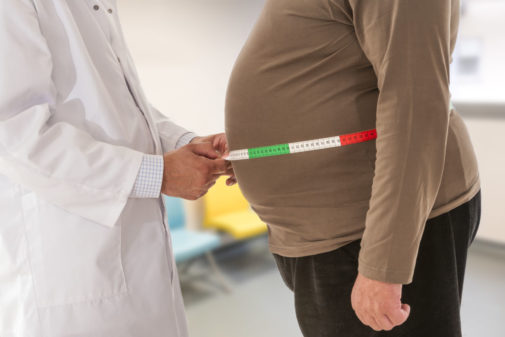 You may have read before that obesity in the U.S. continues to rise in America, but a new study says that one out of every two Americans will be obese by 2030.
The report in the New England Journal of Medicine says that women, African Americans and low-income adults likely will be hit hardest. The most recent Center for Disease Control and prevention statistics show that about 40% of American adults are obese, so the study prediction would mean a big increase.
This public health challenge presents unique challenges. Many low-income areas also have little access to fresh food in their neighborhoods. And advertising for high fat, high sugar, highly processed foods often targets children and minority communities.
The stakes for combating obesity are high because it can lead to a higher risk for heart disease and other serious health conditions.
"I am not surprised by the findings," says Dr. Kevin Koo, a family medicine physician with Advocate Medical Group based in Park Ridge, IL. "We cannot rely just on individual changes and recommendations from primary care doctors like myself. Combating obesity needs to be a societal priority."
"Why do so many fast food chains target minorities?" Dr. Koo says. "Healthier foods also need to be more affordable and accessible for our under-resourced communities."
While advice about losing weight is everywhere, the researchers acknowledge that "given the difficulty in achieving and maintaining meaningful weight loss, these findings highlight the importance of prevention efforts."
Are you trying to watch your weight? Take a free online quiz to learn more about your healthy weight range.
Related Posts
Comments
About the Author
Jo Linsley, a health enews contributor, is a digital content strategist at Advocate Aurora Health. With decades of experience in writing and editing, she continues to aspire to concise and inspiring writing. She also enjoys knitting and singing as creative outlets and for their meditative qualities.