President Trump, First Lady test positive for coronavirus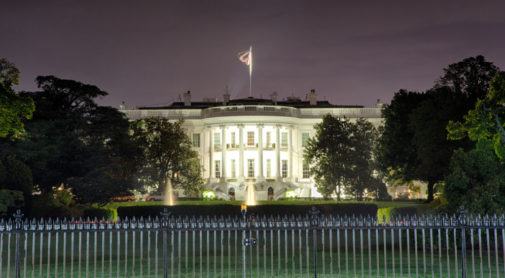 President Donald Trump and First Lady Melania Trump have tested positive for coronavirus, the President announced on Twitter overnight.
Tonight, @FLOTUS and I tested positive for COVID-19. We will begin our quarantine and recovery process immediately. We will get through this TOGETHER!

— Donald J. Trump (@realDonaldTrump) October 2, 2020
While the source of transmission is unknown, the disclosure came after Bloomberg News reported senior aide and close adviser Hope Hicks, who had traveled with the President and First Lady this week, tested positive.
"It's another reminder that the virus is very contagious, and there are risks of not following the proper protocols," said Dr. Robert Citronberg, executive medical director of infectious disease and prevention at Advocate Aurora Health. "The measures we put in place to stop transmission – masking and social distancing – the science tells us they really work."
Being in close contact with people – even people who aren't yet showing symptoms – is a proven way to contract the virus. And that's especially true if you're indoors and people aren't wearing masks.
The President is 74 years old and at 244 pounds, according to his most recent annual health update, medically obese – both risk factors that would increase his risk for severe illness.
"Without being privy to his personal medical information, given his age and BMI, his predicted mortality rate is probably in the 4-5% range," Dr. Citronberg said. "What that means is there's about a 95% or greater chance that he will survive. But that's still not an enviable position to be in. He's among the higher risk groups for getting really sick."
The coronavirus has infected more than 7 million people in the U.S. with a death toll of more than 207,000 Americans, according to Johns Hopkins University Coronavirus Resource Center.
"There's going to have to be extensive contact tracing," Dr. Citronberg said. "I'm sure the White House is furiously working right now at contact tracing so that anyone who's had exposure to him in the last few days is going to have to be quarantined and tested, and if positive, isolated. There's a very high likelihood that some close contacts and more people in his traveling party will become infected."
In a memo, the President's physician, Navy Cmdr. Dr. Sean P. Conley, wrote that he received confirmation of the positive tests on Thursday evening.
"The President and First Lady are both well at this time, and they plan to remain at home within the White House during their convalescence," Dr. Conley wrote. "The White House medical team and I will maintain a vigilant watch, and I appreciate the support provided by some of our country's greatest medical professionals and institutions."
The president had scheduled two rallies on Saturday in Wisconsin, where cases continue to rise, especially in the northern region. Just on Thursday, Wisconsin reported a daily record 2,887 cases and 21 deaths. Local leaders and health officials have sounded the alarm, calling for residents to take the pandemic seriously. Illinois, meanwhile, reported 2,166 new cases and 25 deaths.
Related Posts
Comments
About the Author
Adam Mesirow, health enews managing editor, is media relations director of Advocate Aurora Health. Securing high-profile media placements for more than a decade, he loves to tell a good story. Adam earned a Bachelor's degree in Public Policy from the University of Michigan. He lives in Chicago and enjoys playing sports, reading TIME magazine and a little nonsense now and then.