He almost missed his daughter's 13th birthday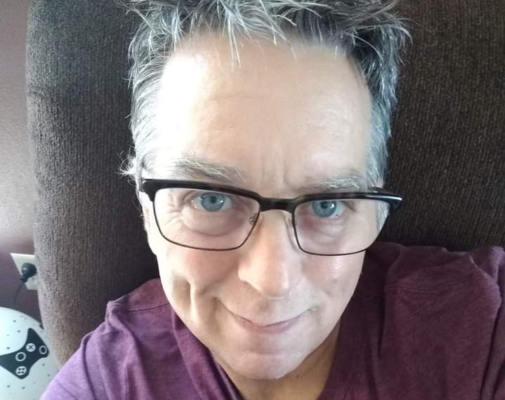 It felt like a balloon ready to burst in his chest. He was sick to his stomach, the pain rolling in waves.
He had to get home.
This isn't supposed to happen to guys like him, not Paul Goratowski, just 53. Not on a Tuesday at the machine shop where he worked – and definitely not on his daughter's 13th birthday.
Once he got home on that mid-July morning, things got fuzzy. Goratowski vaguely remembers slumping into his wife's car.
"Do I need to wear a mask?" he thought.
Living in West Allis, they made the short drive to the front door of Aurora West Allis Medical Center. Except, rather than the emergency department, they pulled up to the Women's Pavilion and started honking the horn.
Team members there are accustomed to acting quick for mothers and expectant parents.
But this was different. Goratowski collapsed. He was having a massive heart attack.
First responders and Women's Pavilion team members stabilized him, shocked him back to life with a defibrillator and used a LUCAS device to mechanically perform CPR. He was then taken to Aurora St. Luke's Medical Center in Milwaukee for further care.
There, it was discovered that one of Goratowski's arteries was 99% blocked.
Thankfully, St. Luke's is unique in having an in-house interventional cardiologist available 24/7.
Paul had stents placed in his heart to open the blocked artery and he was put on an ECMO machine that essentially took over for his heart and lungs.
Because of COVID-19, for Paul's safety and that of our team members, only his wife was able to visit him in the intensive care unit. She was at his bedside when we awoke for the first time in seven days.
She was at his bedside when we awoke for the first time in seven days.
"It was a surreal dream…you're at Aurora St. Luke's hospital," Goratowski said.
His cardiologist told him it was a miracle that he was still alive.
Doctors told him it was a miracle that he was still alive. He was at St. Luke's for more than three weeks, regaining his strength and the sense of humor he's known for.
"The quick response at West Allis and St. Luke's, along with the collaboration between our cardiac surgery team, perfusion, and cardiology teams were crucial in saving his life," said Dr. William Fischer, a cardiothoracic surgeon at Aurora St. Luke's who was part of Paul's treatment team.
After 23 days, Goratowski was well enough to return home. A smoker for a quarter-century, he quit cold turkey. He goes for walks to rehab and went back to see his friends at the machine shop.
Best of all, he was finally able to wish his daughter a happy birthday.
"I'm simply grateful for what everybody did to save my life," Goratowski said.
Related Posts
Comments
About the Author
Matt Queen, health enews contributor, is a communication coordinator at Aurora Health Care in Milwaukee. He is a former TV sports anchor and journalist with extensive public relations experience across the health care spectrum. Outside of work, Matt enjoys watching sports (of course), cooking, gardening, golfing and spending time with his wife and two young children.