A Wisconsin mayor drove the city's ambulance until she got COVID-19. Now, she's on the mend after months in the hospital.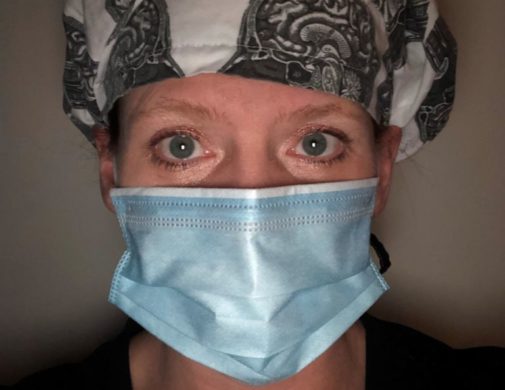 The first woman to serve as mayor in the long history of the small northern Wisconsin city of Peshtigo also drove the ambulance there for 25 years.
But when Cathi Malke started to feel the symptoms of COVID-19 become more urgent, she turned to her husband for a ride to the hospital, wanting to keep her fellow members of the rescue squad and hospital beds free in case someone else needed help.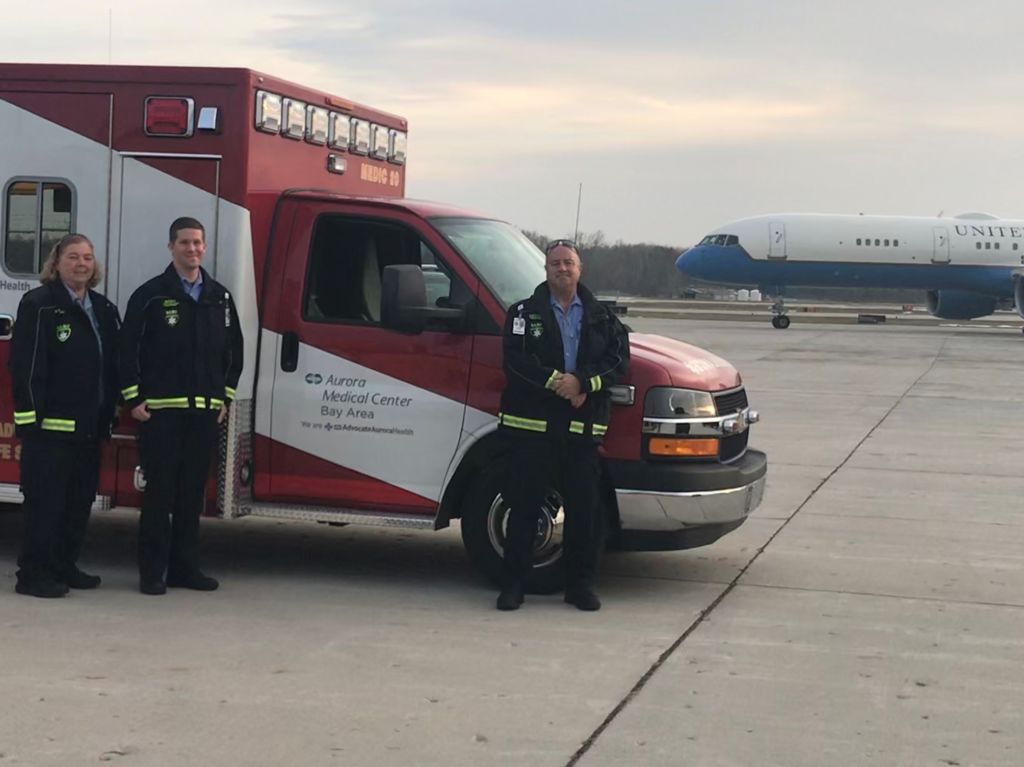 After all, Malke knows first-hand the crew might be needed at any time to respond to a car crash or heart attack.
"I just know there's people who needed more important help than me," she said.
Malke's husband drove her to Aurora Medical Center – Bay Area in mid-July, a car ride to Marinette that started a more than three-month journey that spanned two hospitals and a nursing home and brought her near death via a collapsed lung.
Malke doesn't remember everything that happened when she was hospitalized, but she remembers the nurses.
She was hospitalized not long before northern Wisconsin was en route to becoming one of America's most intense COVID-19 hot spots. In the days before Malke was hospitalized, local health officials issued a warning about the rising number of cases. Attention eventually turned to local hospital capacity as leaders feared the doctors, nurses and staff would become overwhelmed and unable to handle the surging number of cases.
In the hospital, though, Malke felt cared for by the nurses because of the little things they did. She was hooked up to an oxygen mask, which made her thirsty. Nurses regularly came in to check on her, asking if she needed water and sitting with her to carefully remove the mask and help her drink.
Malke, who works as an EMT for the hospital in addition to her work on the rescue squad, knew better than most that the nurses were swamped.
"I feel for these nurses. They're so overwhelmed," Malke said. "Even though they're overwhelmed and they're working double shifts, they still have pleasant attitudes. Anything they could do to help you, they were there."
One of those nurses was Carla Noel, a registered nurse who worked in the Aurora Medical Center — Bay Area intensive care unit. In Malke, Noel saw someone who was used to caring for people and needed to give up control and be cared for.
"It's very difficult for somebody that's independent and used to caring for other people to be cared for," Noel said. "They have to let us bathe them. They have to let us help them eat. They have to let us help them take that drink because they're so weak they can't do it for themselves."
As COVID-19 numbers have risen and hospitals have become more full, it's been harder for nurses like Noel to spend that time that patients like Malke value. So they come in earlier, stay later and work on their days off. Noel said they can't cut corners caring for patients that need it.
"They can't breathe," Noel said. "You can't rush them."
Plus, Noel and her colleagues are feeling more connected than ever to their patients. They always feel that connection, but COVID-19 patients tend to be in the intensive care unit for longer stays.
"Nursing as a whole is struggling because we're feeling so connected to these patients that we're caring for so much longer," Noel said.
"They become like family to you," Noel said. "Their family can't be there. You're working with them more than you see your own family. It's important to us that they feel that we're there for them."
After several weeks, Malke was transferred to Aurora BayCare Medical Center in Green Bay after suffering a lung collapse, and then eventually recovered for several more weeks in a nursing home.
Not long afterward, Malke's husband and personal ambulance driver Carl dropped off a hand-written thank you note for the ICU nurses without her knowing about it.
"I truly believe Cathi's life was saved here at this ICU unit and hospital," he wrote. "You are all angels, I think."
"It has to be a good feeling to save someone's life, and you all did," he wrote.
Shortly after her release from the nursing home, Malke resumed her mayoral duties in Peshtigo, visiting a fish viewing platform that is under construction and has been in the works for years. And just last week, she returned to City Hall to oversee a budget hearing. She can't yet return to the rescue squad and medical unit to drive the ambulance, though, as she continues to recover.
"I am going to drive it again," she said.
What Malke doesn't understand is how people continue to refuse to take COVID-19 seriously. Back before she fell ill, Malke's community made its popular Badger Campground available to hospital workers and first responders that needed a place to stay. So she understood the seriousness long before she caught it herself.
"It's very frustrating to me," Malke said. "If it doesn't affect them, people don't care."
Nurses like Noel, meanwhile, continue to do their difficult work despite the significant mental and physical toll it takes, making each patient feel cared for even as a complacent public drives their patient loads higher.
"You do feel like you are always racing the clock," Noel said. "But I feel like we just make the time."
Related Posts
Comments
About the Author
Mike Riopell, health enews contributor, is a media relations coordinator with Advocate Aurora Health. He previously worked as a reporter and editor covering politics and government for the Chicago Tribune, Daily Herald and Bloomington Pantagraph, among others. He enjoys bicycles, home repair, flannel shirts and being outside.