Addressing racial inequities in breastfeeding, one woman at a time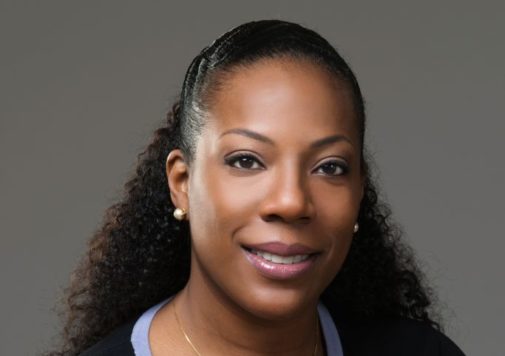 Black moms are less likely than their white counterparts to breastfeed, a statistic that LuVerda Martin has witnessed firsthand in her 21 years practicing as a nurse midwife. That is why Martin provides breastfeeding education to all her patients during their prenatal visits, so they know it is a viable option for them.
Drawn to midwifery after shadowing a midwife when she was just 18 years old, Martin was fortunate to have the support of her family and mentor to pursue her dreams.
"My mentor taught me not only the physical and technical things you do, but how to nurture a patient and take care of myself. She taught me to feed my spirit and soul so that I can pour myself into my patients. You cannot pour from an empty cup," said Martin, a nurse midwife at Aurora West Allis Medical Center and a member of Advocate Aurora Health's advanced practice clinician leadership council.
According to the Centers for Disease Control, Black mothers disproportionately experience barriers to breastfeeding, including lack of knowledge about it, lack of family/peer support and concerns about breastfeeding when returning to work. The American Civil Liberties Union states that 45% of hospitals that have policies to ensure they are supportive of breastfeeding are concentrated in cities where Black people comprise only 3% or less of the population.
Martin practiced in women's health as an obstetrics technician and a high-risk labor and delivery nurse before pursuing midwifery. While earning her doctorate degree, Martin concentrated on breastfeeding rates for Black women and whether the introduction of culturally appropriate breastfeeding education during prenatal visits would have an impact on the choice to breastfeed. Breastfeeding intention rates were measured during early pregnancy and post-partum and were noted to increase significantly. This is a testament to the power of education and the consideration of culturally appropriate engagement, especially in a group that has high bottle-feeding rate.
"The beauty of midwifery is that the term means 'with woman,'" Martin said. "We don't just provide health care. We provide ongoing support for that woman and we stand with her through whatever she is going through."
Click here for more stories about doctors, nurses and others working on the front lines.
Related Posts
Comments
About the Author
Amy Werdin, health enews contributor, is a provider public affairs coordinator with Advocate Health Care and Aurora Health Care. She has been with the organization for 19 years, starting out in marketing for Advanced Healthcare, then Aurora Health Care and now in her current role. She enjoys reading, movies and watching her two daughters dance and her son swim.