How to become a better Black community ally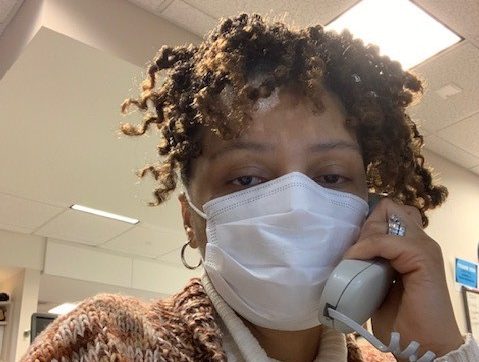 Growth is often a personal choice, but when it comes to combatting racial inequalities, we all have a role to play.
That's the perspective of Rhonda Chandler, a social worker in Aurora BayCare Medical Center's case management department. Black History Month, observed in February, is an opportune time to learn about thoughtful growth and allyship, she said.
"Do the work, watch the movies, read the books, research for yourself, have the difficult conversations," Chandler says. "And start the education. I especially think it's so important for our kids to really understand history and know history. We have to educate them, tell them the truth, and learn the true history ourselves, but we also need to have conversations. No more excuses."
In addition to continuously educating yourself, what are some other ways you can become a better ally to not only the Black community, but all people of color? Chandler offers the following tips:
Open your heart and your mind, get comfortable with being uncomfortable, and be willing to face your own prejudices head-on. In order to educate yourself about others, you first need to educate yourself about you and the biases you may harbor.
Understand and accept that you will never truly understand the struggles that Black individuals have gone through and continue to go through. But also recognize that you can learn about these struggles and empathize.
Be your own educator and take responsibility for your growth. There are countless resources at your fingertips. Take the time to learn about Black American history, the many contributions to America that Black Americans have had, what systemic racism is, how it's still an issue, and more.
Share educational resources on your social media pages, have the conversations with friends and family (yes, even if they're not ready), join a diversity, equity and inclusion group at your workplace (or start one yourself), be intolerant of intolerance, speak up when you witness another person's prejudices or racist behaviors, and just generally show up and be there for our Black community members.
"It should be Black History Month all the time. I don't just think it should be a designated month," says Chandler. "It's important for us just to educate ourselves on the history of systemic racism and why this month means so much, why African Americans have fought so hard and so long to have equal rights. We just want equity — to be treated the same."
Click here for more stories about doctors, nurses and others working on the front lines.
Related Posts
Comments
About the Author
Brianna Wunsch, health enews contributor, is a public affairs coordinator for Advocate Aurora Health with a BA in public affairs from University of Wisconsin - Green Bay. In her free time, Brianna enjoys living an active lifestyle through biking, hiking and working out at the gym, but even more than that, she especially loves spending quality time with her two cats (Arthur and Loki), son and husband.