'We are all part of the same fabric'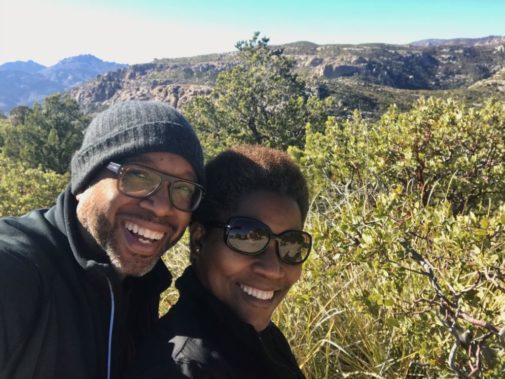 On a Saturday morning last April, Dr. Courtney Coke, his wife and their two daughters headed to Trinity Episcopal Church in Chicago's Bronzeville neighborhood to help distribute groceries. He noticed something about his fellow volunteers. They were a mix of races and ages, all gathered there in the middle of a pandemic, to help a primarily African American community.
"It was very reaffirming," said Dr. Coke, a radiation oncologist at Advocate Sherman Hospital in Elgin, Ill. "It showed what we could, and should, be. It's very clear to me that when we start to isolate ourselves, we lose sight of the power of diversity and we become weaker as a nation."
Raised by his grandparents in Jamaica, Dr. Coke has always believed in the power of community and giving back. His grandmother volunteered with several civic organizations and cared to people who had special needs or were medically disabled while his grandfather served as a notary public. They were both heavily involved in their church.
"They immersed themselves, they didn't detach themselves from the community," Dr. Coke said. "I saw how people rallied around them when they faced personal challenges."
His desire to give back to others paired with his interest in how the human body works led him to medicine. Spending the day with a professor who was a radiation oncologist led him to his specialty. Dr. Coke witnessed the personal interactions his mentor had with patients.
"It fit into the fabric of who I was as a person," he said. "My desire to want to spend time with patients and meet them at a very critical time in their lives – when they're going through something as difficult as being diagnosed with cancer – and knowing that takes a very specific skill, I knew that was something I could do."
In the more than 20 years that he's practiced medicine, Dr. Coke said nothing has illuminated the disparities – sex, age or race-related – in healthcare like the COVID-19 pandemic has. For example, he said, COVID-19 has more adverse effects in patients with pre-existing conditions such as diabetes, kidney disease and high blood pressure and there are higher instances of those diseases in African-American and Latino communities.
The pandemic has also changed how he approaches patients. Dr. Coke is much more intentional about supporting their mental health by encouraging patients to perform small acts of self-care such as taking a walk or keeping in contact with their family.
Dr. Coke and his own family look to the African American community for examples of resilience. He hopes someday we can all recognize each other's strengths and similarities to create a more unified world.
"We are all in this together," Dr. Coke said. "We have the same needs, wants, fears and desires. We are all part of the same fabric. We make up this great country together, but we also need the same opportunities."
Related Posts
Comments
About the Author
Katie Dahlstrom, health enews contributor, is a public affairs coordinator with Advocate Aurora Health. A storyteller at her core, she is a former newspaper reporter and spent nearly five years working as a public relations professional for Chicago's commuter rail agency, Metra. Outside of work, she enjoys birding, photography and spending time with her husband and dog.