How to find health insurance if you lost coverage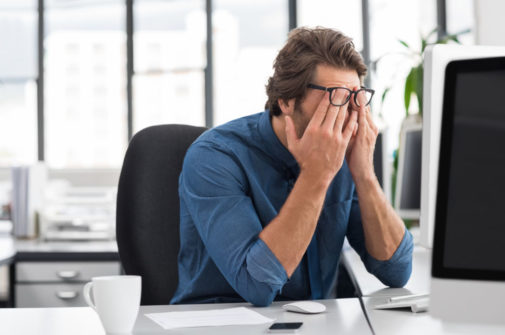 Recent reports show that the U.S. unemployment rate is higher now than at any time since the Great Depression. Many adults who have lost their job during the COVID-19 crisis are faced with the stress of both unemployment and the added costs associated with providing their own health insurance, or going without the safety net health insurance offers.
Some unemployed adults may consider forgoing health insurance while unemployed. But going without health insurance puts individuals at greater risk for even higher medical expenses and financial liability, whenever unexpected illness or injury occur.
Denise Olsen, Financial Clearance Manager at Advocate Aurora Health offers a few options individuals should consider for health insurance coverage:
COBRA Coverage
When losing health insurance through their former employer, most workers have an insurance option under the Consolidated Omnibus Budget Reconciliation Act, known as COBRA. Unfortunately, COBRA plans can be quite costly, because the individual pays 100% of the premium that was previously shared with their employer. Even if someone can afford COBRA coverage, it only lasts for 18 months.
Marketplace plans offered at Healthcare.gov
A more cost-effective option for people seeking temporary health insurance may be a Qualified Health Plan offered through the Marketplace at www.Healthcare.gov. HealthCare.gov is a health insurance exchange website operated under the United States federal government, under provisions of the Patient Protection and Affordable Care Act (ACA).
The normal enrollment period for Marketplace insurance plans is November 1 – December 15 each year, with coverage beginning the following year. However, losing health insurance due to a job loss is considered a "qualifying event," giving people an opportunity to access the Marketplace during a Special Enrollment Period. This special enrollment period ends 60 days after the date the individual loses coverage.
The Health Insurance Marketplace has reopened for a special, three-month open enrollment period that takes place Feb. 15-May 15 as an option for people to shop for and enroll in affordable health insurance through the federal government amidst the COVID-19 pandemic. This is a new opportunity to enroll in the Marketplace without having a qualifying event, similar to that of an open enrollment. Even if you enrolled during open enrollment in the fall, you can take advantage of this special enrollment period to make any changes to your plan – including finding a plan that includes Advocate Aurora Health.
People who enroll in a health insurance plan through the ACA Marketplace may qualify for premium tax credits to lower their insurance premium costs. The ACA Marketplace offers plans having different monthly premiums, deductibles and co-pays, but all plans provide coverage for preventive care, inpatient/outpatient care, emergency care and more.
Low-cost health care in your own community
Finally, if you can't afford any health plan and you and your family members don't qualify for health coverage through Medicaid and the Children's Health Insurance Program (CHIP), consider obtaining low-cost health care at a nearby community health center. According to the Healthcare.gov website, the amount you will pay depends on your income. The Healthcare.gov website has compiled a comprehensive list of community health centers across the country, based on a person's zip code.
These clinics typically offer:
Prenatal care
Baby shots
General primary care
Referrals to specialized care, including mental health, substance abuse, and HIV/AIDS treatment
For more information, click here if you live in Wisconsin. If you live in Illinois, click here.
Related Posts
Comments
About the Author
health enews staff is a group of experienced writers from our Advocate Aurora Health sites, which also includes freelance or intern writers.