Stop putting this off, experts say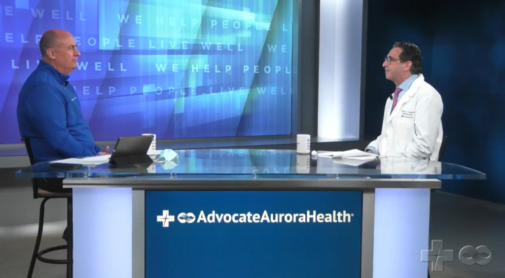 The long pandemic might have had you putting off all kinds of appointments and responsibilities.
Hair got longer.
Family went unvisited.
That work project maybe could wait one more week.
And maybe you put off taking care of yourself.
A Census Bureau survey last year found that 40% of Americans had put off medical care. That can be a big problem when you consider that a lot of health problems get worse if you ignore them. Skipping or delaying cancer screenings, for example, can lead to cases being caught later. Cancer often is more treatable when caught earlier.
Even annual physicals can help you catch issues that might otherwise easily be dealt with. And managing chronic conditions like diabetes is critical for making sure any problems don't get worse.
"I can understand that a year ago, people were reluctant to come into the hospital or go to their doctor's offices, or get tests done because there was so much unknown about the virus at that time," Advocate Aurora Health Executive Medical Director of Infectious Disease and Prevention Dr. Robert Citronberg said during a recent online event. "Now, it's a completely different story, and we don't want anybody to put off routine medical care."
"Because we found that for those few months where people weren't going to the doctor, weren't going to the hospital, they were doing a lot worse with a some of their baseline conditions," Dr. Citronberg said. "Their chronic conditions were getting worse because they weren't getting their care."
Physician offices and hospitals are safe places to get care, especially because of measures like enhanced cleaning, required masks and virtual check-ins as part of Advocate Aurora's Safe Care Promise.
"We urge people who have been putting off coming to the doctor and getting those procedures done, this is the time to get it done," Dr. Citronberg said.
That's especially true in the case of an emergency. If you think you're having a heart attack, stroke or similar urgent problem, call 9-11.
Dr. Citronberg made the comments during a Facebook Live event hosted by Advocate Aurora Health CEO Jim Skogsbergh on Wednesday, and you can watch the full video below.
Check out our COVID-19 Info Center to learn more about the virus.
Related Posts
Comments
About the Author
Mike Riopell, health enews contributor, is a media relations coordinator with Advocate Aurora Health. He previously worked as a reporter and editor covering politics and government for the Chicago Tribune, Daily Herald and Bloomington Pantagraph, among others. He enjoys bicycles, home repair, flannel shirts and being outside.