COVID-19 vaccine hesitancy: Expert encourages people to "look at the science"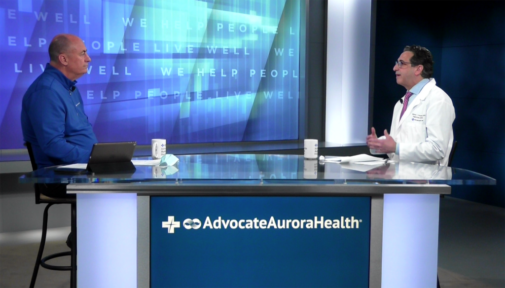 Maybe you've gotten your vaccine. Maybe some of your friends and family have also gotten theirs. But how do you talk to loved ones who still won't?
Dr. Robert Citronberg, Advocate Aurora Health executive medical director of infectious disease and prevention, said the key is encouraging people to follow the science from public health experts, despite what they may see online.
"The science tells us these vaccines are incredibly effective, more so than we ever could have imagined, and they're also very, very safe," Dr. Citronberg said. "We want people to make those good decisions based on the science, not on any other information."
Citronberg said one of the most common reasons why people are reluctant to receive their vaccine is because they've fallen prey to disinformation and misinformation online. Vaccine misinformation is false ideas about the vaccine's safety and effectiveness that spreads through social media. Vaccine disinformation is intentional false information spread by anti-vaccine supporters and other groups to create confusion.
"I tell people to look at the science, look at reputable sources to get your information," Citronberg said. "And also look at the benefits of being vaccinated. It's very likely that going forward you will have advantages. Whether you want to do things, whether you want to travel, you want to go to concerts, you will have advantages if you are vaccinated."
Dr. Citronberg made the comments during a Facebook Live event hosted by Advocate Aurora Health CEO Jim Skogsbergh on Wednesday, and you can watch the full video below.
Check out our COVID-19 Info Center to learn more about the virus.
Related Posts
Comments
About the Author