Do not put masks on infants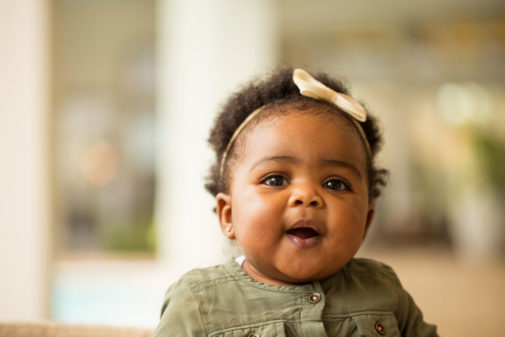 Beware of masks being marketed for babies to protect them from COVID-19. Infants and toddlers under the age of 2 should not be wearing masks, according to guidelines from the Centers of Disease Control and Prevention.
Infants have small airways and aren't strong enough to change positions if they can't breathe.  Putting on a mask could do more harm than good.
"Infants should NEVER wear a mask," says Dr. Michael Cappello, a neonatologist at Advocate Children's Hospital. "Infants can actually accidentally suffocate. In fact, masks should be avoided for a child of any age if the mask will represent a choking or strangulation hazard, if the mask causes difficulty breathing, and/or the mask prompts the child to touch his or her face frequently."
Here are some tips for parents with infants:
Keep new babies out of public settings; practice social distancing in all interactions
Only introduce a new baby to symptom-free family members wearing a mask and who have washed their hands for 20 seconds
Use FaceTime or video calls to interact with family and friends.
Disinfect countertops, light switches and door handles often.
Make sure siblings wash their hands appropriately and discourage any touching of the baby's face
If you need to go out, place a blanket loosely over your baby's car seat or stroller –but NEVER over the baby.
"Parents need to practice the same important safe practices with their infants and children that they would before COVID-19," says Cindy Hartwig, executive director of Women's Services at Advocate Lutheran General Hospital. "Babies need to have nothing obstructing their breathing and should always be placed and sleeping on their back."
Related Posts
Comments
About the Author
Evonne Woloshyn, health enews contributor, is director of public affairs at Advocate Children's Hospital. Evonne began her career as an anchor and reporter in broadcast news. Over the past 20 years, she has worked in health care marketing in both Ohio and Illinois. Evonne loves to travel, spend time with family and is an avid Pittsburgh Steelers fan!