Together, we can fight the climate crisis and accompanying health crisis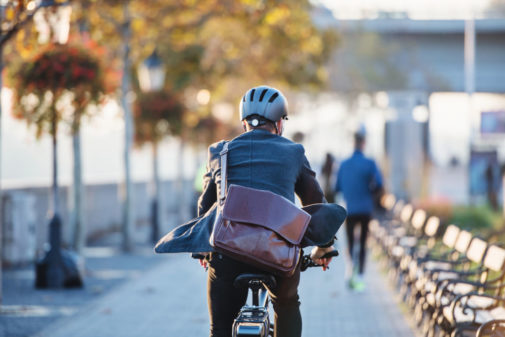 With climate change largely responsible for 2020's record year of wildfires and severe storms, it's no wonder the AMA endorses referring to climate change as a global climate crisis. 2020 also ranked as the second-hottest year on record for the planet, the five warmest years in the 1880–2020 record have all occurred since 2015.
Dr. Marie Cabiya also endorses referring to it as a climate crisis, as "it underlines the sense of urgency". Considering the health effects Dr. Cabiya sees first hand in her practice, the air pollution that contributes to climate change alone creates spikes in cardiovascular disease, asthma, and lung cancer.
Dr. Chirantan Mukhopadhyay, an ophthalmologist in Milwaukee, agrees. Dr. Mukhopadhyay founded the Wisconsin Health Professionals for Climate Action as a part of a larger nationwide group called Medical Society Consortium on Climate and Health. It's all part of a burgeoning movement of climate activism among health care professionals across the country, including people from all across the health spectrum. "Our mission is to educate the public and our fellow health professionals about the link between climate and health – and advocate for equitable solutions," Dr. Mukhopadhyay says.
As a parent himself, Dr. Mukhopadhyay's wonders what the world of 2084 will look like when his kids approach retirement. It gives him pause.
"What we're facing requires a number of solutions," he said. "All I want is to do what I can where I am, and contribute to being a small part of that solution."
Dr. Mukhopadhyay's current activism also considers issues confronting marginalized people – frontline communities who struggle in times of crisis. "Our group has recently adjusted its focus to think about communities of color and indigenous people. They're going to feel the impacts of this first, and worst." The idea is to include as many underserved communities in their coalition as they can. And focus on how climate resiliency can be built in those communities, as they're often first to feel the negative effects of climate change.
Here are seven ways you can reduce your carbon footprint and help combat climate change:
Use renewable energy: Consider installing solar at your residence or purchasing renewable energy and/or community solar with your utility. For more information about installing solar energy in WI go here and for community solar information in IL go here.
Use less energy:Turn off your lights when daylight allows. Replace your bulbs with LED products. Purchase ENERGY STAR Regulate your thermostat closer to outdoor temperatures – or use a smart thermostat. Turn your computer off when not in use and use smart power strips to reduce energy usage.
Shop local: Make purchases from local shops. Also, eat local, in-season organic produce to support your local economy and reduce your CO2 footprint.
Limit your meat consumption: Try a plant-based diet. Or go meatless for one meal a day, reducing your intake of beef, lamb, and pork, as they have some of the highest CO2 footprints in food production.
Reduce, reuse, and recycle: Reduce the items you consume by purchasing second hand or refurbished items and buy reusable items (such as rechargeable batteries or products that plug in vs. needing batteries). Recycle paper, cardboard, glass, and plastics accepted by your hauler.
Minimize driving: Walk or bike whenever you can. Carpool or use public transit as much as possible. Purchasing a new vehicle? Consider going hybrid or electric.
Consider greener lawncare: Lawnmowers are major contributors to air pollution. According to the EPA, running a gas-powered lawnmower emits the same amount of CO2 as does driving your car for 350 miles. Try an old-school push mower or go electric.
You can also calculate your carbon footprint here to see where you stand.
 Read more:
Learn more about Advocate Aurora Health's commitment to renewable energy. 
Related Posts
Comments
About the Author
health enews staff is a group of experienced writers from our Advocate Health Care and Aurora Health Care sites, which also includes freelance or intern writers.