CDC announces new mask guidance: Here's what you should know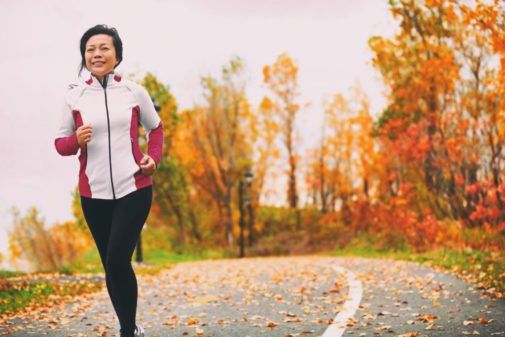 The Centers for Disease Control and Prevention on Tuesday released updated guidelines advising that if you're fully vaccinated, you no longer need to wear a mask outdoors, except when in crowded settings like concerts, fairs or sporting events.
"It applies the science that we've learned about the transmission of this virus into practical guidelines," said Advocate Aurora Health executive medical director of infectious disease and prevention Dr. Robert Citronberg. "Especially when people are apart, the way the virus disperses very quickly, the risk of transmission in outdoor settings that aren't crowded is extremely low, especially for fully vaccinated people."
While stopping short of allowing fully vaccinated people to ditch their masks in any circumstance, the new guidance offers greater peace of mind for those participating in certain outdoor activities, including walking, running, biking or hiking, attending small outdoor gatherings with vaccinated or unvaccinated people, and dining at outdoor restaurants. Fully vaccinated people should still keep taking precautions in indoor public places like wearing a mask, social distancing, and avoiding crowds and poorly ventilated spaces. The new guideline does not apply to health care settings.
Dr. Kamo Sidhwa, who specializes in infectious diseases at Advocate South Suburban Hospital in Hazel Crest, Illinois, added that this latest development is one more reason for everyone to consider getting vaccinated, which means receiving one dose of Johnson & Johnson or two doses of either the Pfizer or Moderna COVID-19 vaccine.
The CDC guidance also says that if you are fully vaccinated and have been around someone who has COVID-19, you do not need to stay away from others or get tested unless you have symptoms or live in a group setting like a group home or detention facility.
"While this is good news for some, it's still too early to consider the pandemic behind us," Dr. Sidhwa says, stressing that everyone should continue to socially distance whether indoors or out.
Unvaccinated people – including those who have tested positive and recovered from COVID-19 – are still at higher risk of contracting the virus and should continue masking indoors and outdoors.
"While it's true that people who have tested positive for the virus may have protective antibodies in their systems, we don't yet know what level of natural protection really exists and for how long," Dr. Sidhwa says. "Therefore, it's still important for people who have had the virus to get the vaccine."
If you are immunocompromised, Dr. Sidhwa recommends discussing these guidelines with your doctor before making masking changes, even if you're fully vaccinated.
For a more complete list of activities fully vaccinated people can start doing safely, visit the CDC's website.
To find a COVID-19 vaccine clinic near you, visit aah.org/vaccine.
Related Posts
Comments
About the Author
Cassie Richardson, health enews contributor, is regional coordinator on Advocate Aurora Health's Public Affairs team. She has more than 10 years of experience in health care communications, marketing, media and public relations. Cassie is a fan of musical theater and movies. When she's not spreading the word about health and wellness advancements, she enjoys writing fiction.