It's more than skin deep: Your skin microbiome and why it's important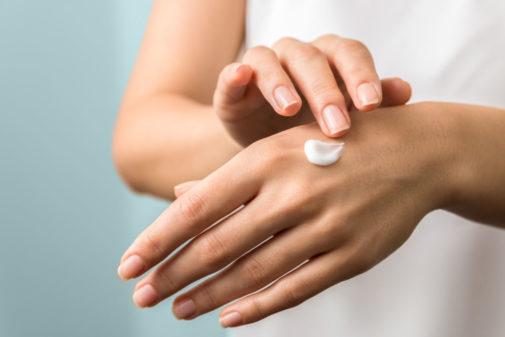 As your largest organ, your skin is an amazing barrier that protects you from the outside environment. It's also home to trillions of bacteria, fungi and other microorganisms. While this thought might make you want to reach for the soap, hold on. These beneficial microbes play an essential role in protecting you and your overall health.
Termed the skin microbiome, the complex mixture of tiny organisms that call your skin home is made up of hundreds of different species, which vary depending on the skin area and your age and gender. And much like a healthy gut microflora is good for you, so is a healthy skin microbiome.
The invisible but powerful little microbes that live on your skin work together with your immune system and other parts of your body to:
Fight off infection by crowding out or killing off bad bacteria and other pathogens and keeping your skin acidic, which prevents many pathogens from growing.
Help alert your immune system when harmful bacteria and viruses are present.
Help heal wounds and control inflammation.
Keep the skin moist and potentially protect against harmful UV rays and skin cancer.
"While your genes and age affect the delicate balance of your skin microbiome, there are other things within your control that also influence it," says Dr. InYoung Kim, dermatologist at Aurora Health Care in Menomonee Falls, WI. "These include your diet and lifestyle, what you put on your skin and exposure to the sun. Supporting your skin's microbiome is important because if it changes, it can disrupt its healthy functioning and lead to skin issues."
Researchers have linked an imbalanced skin microbiome – or dysbiosis – to a number of conditions. These include eczema, psoriasis, rosacea, allergies, acne, yeast and fungal infections and even skin aging.
So how can you protect your skin's healthy microbiome so it can protect you? Dr. Kim offers these tips:
Clean sensibly: While it's crucial especially during the pandemic to wash or sanitize your hands, consider gentler soaps that contain less harsh ingredients and sanitizers with soothing aloe.
Moisturize often, especially after washing and whenever your skin feels dry.
Eat a healthy diet with good fats, lots of fruits, vegetables and whole grains and minimal added sugars and processed foods.
Hydrate with plenty of water.
Quit smoking.
See your doctor to treat any skin problems as well as conditions such as diabetes that can cause skin problems.
Exercise, which increases your blood flow and delivers oxygen and nutrients to your skin. Substances in your sweat may also help fortify your microbiome.
Avoid stress, which can help keep your gut microflora in balance, which may in turn affect your skin flora.
Take care of your gut health, too. Start with this free colorectal health quiz.
Related Posts
Comments
About the Author
Mary Arens, health enews contributor, is a senior content specialist at Advocate Health Care and Aurora Health Care. She has 20+ years of experience in communications plus a degree in microbiology. Outside of work, Mary makes healthy happen with hiking, yoga, gardening and walks with her dog, Chester.