This can be an important tool to preventing and fighting cancer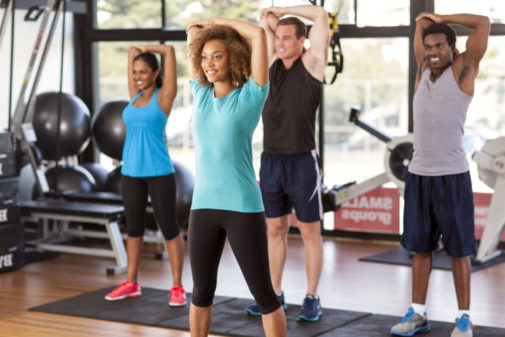 The key to beating cancer might be within each and every one of us.
Regular exercise and even basic physical activity helps beat and prevent many forms of the deadly disease, according to a recent study published in an American Cancer Society journal.
Physically active people are nearly 70% less likely to be diagnosed with certain cancers than sedentary people. Exercise also cuts down the risk of getting many common types of cancers, including breast, colon, kidney, bladder, stomach and esophageal cancer.
The findings dispute the idea that exercise weakens cancer patients and makes the effects of the disease worse. Exercise during and after cancer treatment led to longer lifespans among those studied. It also lessened patients' feelings of depression, anxiety and fatigue, which are often part of the emotional damage that comes with a cancer diagnosis.
"These results are important because they help us better understand the science behind how exercise specifically fights cancer," says Dr. Corey Shamah, an oncologist with Aurora Health Care.
Each year, there are more than 18 million new cancer diagnoses worldwide. More people are surviving than ever before, thanks to the development of new and improved treatments.
The study recommends that people with cancer exercise at least three times per week at a moderate intensity, such as by brisk walking, for at least 30 minutes, and also try to lift weights twice a week, if possible. Dr. Shamah says it's important to talk things over with your treatment team before beginning any kind of workout regimen. However, if you're physically able, exercise could offer another treatment option.
"Exercise and wellness go hand in hand. With clear mental, physical and medical benefits, it could provide another pathway for cancer patients to become cancer survivors," says Dr. Shamah.
Related Posts
Comments
About the Author
Matt Queen, health enews contributor, is a communication coordinator at Aurora Health Care in Milwaukee. He is a former TV sports anchor and journalist with extensive public relations experience across the health care spectrum. Outside of work, Matt enjoys watching sports (of course), cooking, gardening, golfing and spending time with his wife and two young children.