How many calories should you cut to help your heart?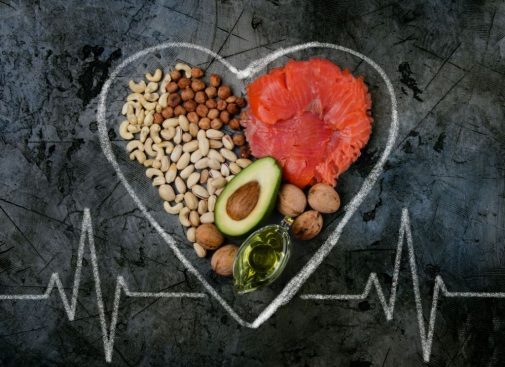 Helping your heart doesn't necessarily mean you have to completely upend your diet and lifestyle, but it will take some hard work.
A study published in The Lancet Diabetes & Endocrinology showed that a group of people who cut their daily calories by 300 over a couple years showed significant improvements in their heart health. Their blood pressure dropped, their bad cholesterol levels went down and their triglycerides were reduced.
Maybe that sounds simple. Maybe not.
Dr. Robert Johnson, a cardiologist at Advocate Condell Medical Center in Libertyville, Ill., says this study tracks with others when it comes to the benefits of eating less.
"The challenge of calorie restriction is that it needs to be sustained for a long period of time – most of your life – to get the maximum benefit," Dr. Johnson says. "It may be that something less than that can be helpful, but presumably, once you revert to your prior calorie intake, you will revert to the previous profile of lipids, glucose, blood pressure, etc."
Dr. Johnson says his experience with calorie reduction is that it can be hard to get started. You'll feel hungry sometimes, and that's tempting.
"This gets better over time, but it is easy to start making exceptions, and then you are quickly back to where you started, as happens with most diet plans," he says. "An average reduction of 300 calories a day is significant if sustained. It could be achieved with eliminating snacks and having a smaller lunch most of the time. That's what I have done. You have to be careful that you don't then overeat at dinner."
Dr. Johnson says exercise is important, but it generally won't be as effective as calorie reduction.
"As one ages, the baseline calorie requirement declines, so some calorie restriction is needed to avoid consistent weight gain through middle age."
Learn more about your risk for heart disease. Take a free online risk quiz.
Related Posts
Comments
About the Author
Mike Riopell, health enews contributor, is a media relations coordinator with Advocate Health Care and Aurora Health Care. He previously worked as a reporter and editor covering politics and government for the Chicago Tribune, Daily Herald and Bloomington Pantagraph, among others. He enjoys bicycles, home repair, flannel shirts and being outside.