4 big clues you aren't getting enough sleep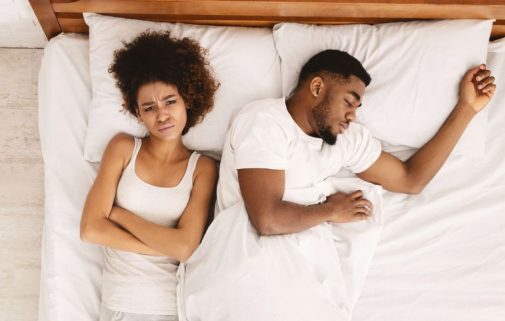 Your head hit the pillow at 10:30 p.m. You don't remember much between that and your morning alarm, but does that mean you slept well?
Beyond feeling tired during the day, you may notice other effects from not getting enough — or quality — sleep. Dr. Jennette Berry, a family medicine physician at Advocate South Suburban Hospital in Hazel Crest, Ill., points to four common indicators:
A decrease in productivity: When you get sub par sleep, your work suffers. According to the National Sleep Foundation, sleep deprivation costs U.S. companies more than $63 billion a year in lost productivity. Not getting enough sleep also may leave you lazing around after work instead of making the most of your free time or accomplishing your own goals.
A lack of patience: Sleep deprivation often leads to a decrease in mental ability and a decline in emotional state, causing a sense of impatience and/or mood swings and potentially affecting your decision-making abilities.
An increase in health issues: Getting the right amount of sleep helps your body operate at its best, ultimately keeping you as healthy as possible. The NSF says adequate sleep decreases inflammation, lowers your obesity risk, helps control blood sugar and improves your mood.
An increase in headaches: According to the American Migraine Foundation, headaches and sleep are biologically linked. The areas of the brain that control sleep, mood and headache share messengers, meaning that not getting enough sleep or enough quality sleep increases the chances you'll have a headache or change in mood.
So how much is enough?
The Centers for Disease Control and Prevention recommend the following hours of sleep per day:
6-12 years of age: 9-12 hours per 24 hours
13-18 years of age: 8-10 hours per 24 hours
18-60 years of age: 7 or more hours per night
61-64 years of age: 7-9 hours
65 years and older: 7-8 hours
And how can I sleep better?
For a better night's sleep, Dr. Berry recommends going to sleep at the same time every day, exercising more often, not eating late at night and avoiding television while trying to sleep.
Are you having trouble sleeping? Take a free, quick online assessment to learn more about your risk for sleep apnea.
Related Posts
Comments
About the Author
Holly Brenza, health enews contributor, is a public affairs coordinator on the content team at Advocate Health Care and Aurora Health Care. She is a graduate of the University of Illinois at Chicago. In her free time, Holly enjoys reading, watching the White Sox and Blackhawks, playing with her dog, Bear and running her cats' Instagram account, @strangefurthings.