Can caffeine help with your workout?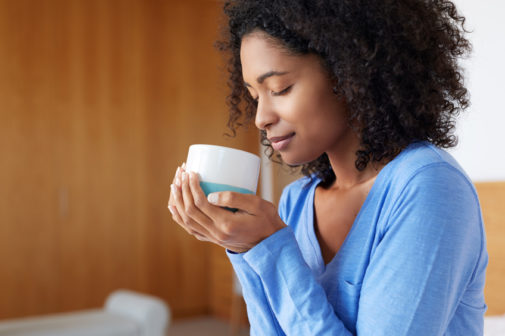 If you're a weekend athlete preparing for an early morning 5K run or spin class, you might need a cup of coffee just to get in the mood.
That caffeine that gets you going might have some effect on whether you can keep up the pace once you start your workout.
A review published in the British Journal of Sports Medicine found that caffeine can help serious athletes with strength and endurance. In fact, nearly 75% of Olympic athletes had caffeine in their systems during doping tests a few games ago.
The study says caffeine is better for aerobic exercise like running, cycling or swimming for extended periods of time than it is for anaerobic exercises like quick, high-intensity exercise like sprinting or lifting heavy weights.
Dr. Robert Johnson, a cardiologist at Advocate Condell Medical Center in Libertyville, Ill., says the study "supports the idea that caffeine can modestly enhance strength and endurance under test conditions."
"This might not be a noticeable effect for most recreational athletes and seems to take more caffeine than most people consume routinely," Dr. Johnson says. "Most of the studies cited administered measured doses of caffeine two or four times larger than a serving of strong coffee. Energy drinks (like Red Bull) have a similar caffeine content per ounce to coffee, so this likely explains the reported effects of these on perceived energy and alertness."
So drinking a cup of coffee before you work out might not take you from being a decent shortstop on your rec league softball team to a candidate for the 2020 Olympics. But is it safe?
"Caffeine is not known to have adverse medical effects in typical dietary doses like in coffee and soft drinks, so it is safe to try for those inclined to do so," Dr. Johnson says.
Related Posts
Comments
About the Author
Mike Riopell, health enews contributor, is a media relations coordinator with Advocate Aurora Health. He previously worked as a reporter and editor covering politics and government for the Chicago Tribune, Daily Herald and Bloomington Pantagraph, among others. He enjoys bicycles, home repair, flannel shirts and being outside.