Wondering how to refresh your diet and fitness routine?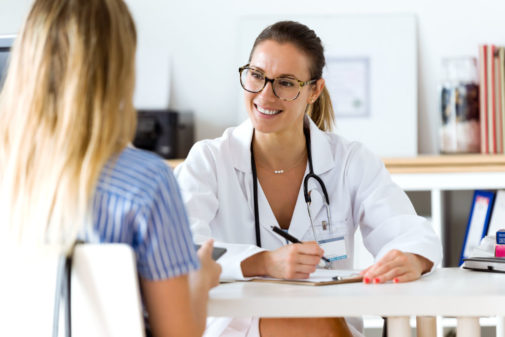 Health is not a one size fits all approach. With so much information available, it can be easy to get lost in all the options, but how do you figure out what is right for you?
"Your primary care doctor is a great resource," says Dr. Christina Meyer, family medicine physician at Aurora Medical Center – Summit. "They can work with you to create a diet and fitness plan to help you with your healthy living journey."
Your primary care doctor can help give you tailored advice and discuss any lifestyle changes with you, including your diet and fitness routine. They can customize and suggest a plan that works best for you, your body, and your goals.
Having a well-balanced diet to get nutrients and staying active throughout all seasons is a big part of this journey, but keep in mind that this looks different for everyone.
Even in colder weather, Dr. Meyer says there are comfort foods that can be made healthier, like adding more vegetables and using ground turkey, which can still help you warm up in colder seasons while also getting you the right nutrients. Try making your favorite dishes at home. This can be a good way to eat well and control the ingredients you are eating.
Your primary care doctor can also work with you to address any concerns with your health and wellness.
"We encourage people to reconnect with their primary care doctors to stay active and help live a healthier lifestyle," says Dr. Meyer.
Preventative care is essential and delaying care can have serious impacts on your health. It is safe to schedule an appointment with your primary care doctor. Your health and safety is our highest priority and our Safe Care Promise ensures extra safety measures to minimize the risk of exposure.
Are you trying to find a doctor? Look here if you live in Illinois. Look here if you live in Wisconsin.
Related Posts
Comments
About the Author
"Hannah Koerner is a Public Affairs Specialist with Advocate Aurora Health. She received her Bachelor of Arts in Communication from the University of Wisconsin – Green Bay. In her free time, she enjoys biking, snowshoeing, and cheering on Wisconsin sports teams."