This ethnic group experienced the largest drop in life expectancy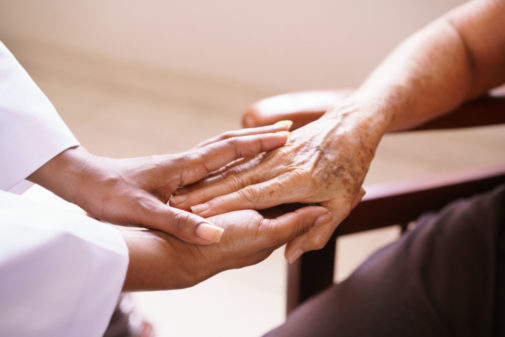 Life expectancy in the U.S. has dropped by nearly two years – the largest decline since World War II – new research reports. It's attributed to COVID-19, mostly to deaths directly from the virus, but also to an increase in fatal heart attacks and strokes because of lack of access to care or delayed treatment due to the pandemic. 
But even more eye-opening is the research shows the biggest impact in the Hispanic population. While White Americans lost 1.36 years in life expectancy, Black Americans lost 3.25 years and Hispanic Americans lost 3.88 years.  
Dr. Alfredo Diaz, internist at Aurora Medical Center in Two Rivers, WI, says multiple factors may have combined to develop yet another health inequity in Hispanic communities.  
"As essential workers early in the pandemic, many continued to work and had a greater risk of exposure to the virus," Dr. Diaz said. "And if they live in more rural areas, it may be harder to find care nearby or transportation. Language barriers play a part, too, with some not understanding the vaccine is free or other key information. And like many people, they were hesitant to go into a clinic amid all the process changes and risk of exposure." 
What can be done? Dr. Diaz said the report highlights the continued importance of building awareness of COVID-19 within the Hispanic community.   
And there is some positive news. Vaccination in the Hispanic community has seen an uptick.  
"This is very encouraging," Dr. Diaz said. "It shows education, access and other factors are coming together to help more Hispanics get their vaccine. There's more and clearer information in the media and from other sources, so reach and understanding is increasing."  
Dr. Diaz also said it's important to come in for regular checkups and screenings, even if you're feeling fine.  
"Come in for your appointment so you can keep healthy," Dr. Diaz said. "Have ongoing discussions with your doctor on nutrition, depression and a good night's sleep and stay on top of any chronic condition. And it's a great opportunity to talk about your COVID-19 concerns and anxieties, get your questions answered and get your vaccine." 
Video visits help tremendously, giving people another easy way to return to safe care and not have to worry about travelling, according to Dr. Diaz. Plus, interpreters in-person or via video or phone ensure conversations are clear and interactive. 
A member of the Hispanic community himself, Dr. Diaz's insight comes from both personal and professional experience. The Hispanic culture is foundational to Dr. Diaz and even helped him choose his career path. His parents moved from Mexico to Nebraska, recognizing the many opportunities the U.S. could offer. He remembers watching his father work extremely hard, putting in many long hours and weekends at a grain mill. As a student in college, Dr. Diaz applied that same work ethic, which gave him the confidence to study hard and commit to becoming a doctor.  
His personal life is rich in his Hispanic heritage, too. Growing up with three brothers and two sisters, food and interaction have always been a tradition in his family. "Our gatherings are always celebrations – and it doesn't have to be a holiday either. We serve many different foods, especially ones my mom made when we were growing up. Although we're spread out across the Midwest, we celebrate together as much as we can."  
Related Posts
Comments
About the Author
Mary Arens, health enews contributor, is a senior content specialist at Advocate Aurora Health in Milwaukee. She has 20+ years of experience in communications plus a degree in microbiology. Outside of work, Mary makes healthy happen with hiking, yoga, gardening and walks with her dog, Chester.