Why this simple move may be essential to your health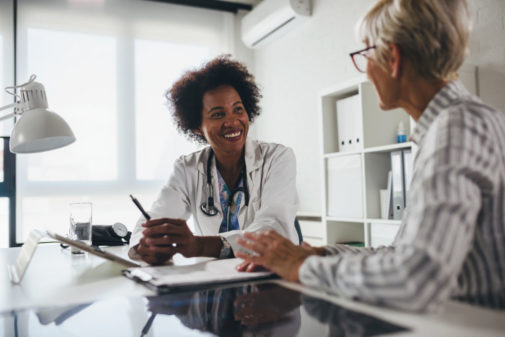 The pandemic has led many people to delay making an appointment with their primary care doctor or scheduling that much-needed checkup. But the benefits of heading in for a visit far outweigh the risks of waiting, doctors say.
Prioritizing wellness visits is essential to maintaining good health, helps identify potential areas of concern and can pinpoint health issues before they worsen, said Dr. William Tan, an Advocate Health Care family medicine physician in Olympia Fields, Ill.
"Most people know the importance of taking their cars in for routine maintenance and oil and filter changes, why wouldn't this apply to your body as well?" Dr. Tan said. "You can feel completely fine but there could still be health issues brewing that you might not realize. Your doctor can help bring that to your attention."
You should be able to trust your primary care doctor and feel comfortable sharing any physical or mental health concerns, Dr. Tan said.
"I try to remember both the health and social aspects of my patient's lives, as the social component is often intricately tied to someone's health, Dr. Tan said. "It's important to me to see someone as an individual rather than just a number, and to emphasize that I am really connecting with them because I truly care about their health and well-being."
A primary care doctor can help connect the dots of health care, recommend needed specialists, keep patients on track with healthy lifestyle choices and stay up to date on tests, screenings and immunizations.
Maintaining a regular cadence for visits and establishing a relationship with a primary care doctor over time can have distinct advantages, Dr. Tan said.
"In an ideal world, you are seeing the same provider from year to year (and in between)," Dr. Tan said. "The physician should get to know and remember all the details of your life so it aids in diagnosing issues as they arise rather than just taking a shotgun approach. I have the knowledge to help without having to complete an expensive workup. Too often do I find that I can easily identify why someone is having an issue if I can truly understand a day in their life."
And for those concerned about COVID-19, doctor offices have precautionary systems and pre-arrival screenings in place to prevent the spread of the virus.
"We're all in this together and trying to survive and move forward safely," Dr. Tan said.
Are you trying to find a doctor? Look here if you live in Illinois. Look here if you live in Wisconsin.
Related Posts
Comments
About the Author
Patrick M. O'Connell, health enews contributor, is a member of Advocate Aurora Health's public affairs team. He previously worked as a reporter at news outlets throughout the Midwest, most recently the Chicago Tribune. He enjoys playing and coaching baseball and basketball, hiking, reading, listening to podcasts, karaoke and spending time in nature with his family.