Could your child's runny nose be COVID?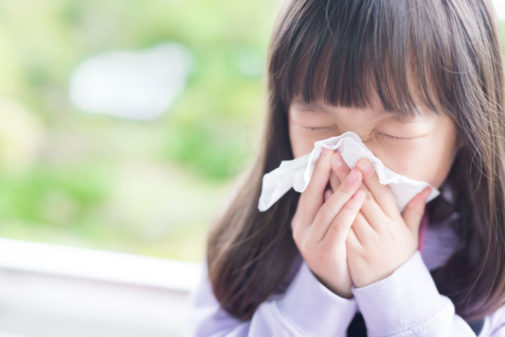 As children are back in school and the weather turns cooler, a case of the sniffles is common. It can be hard to know exactly what is causing a runny nose in your child, whether fall allergies, a cold, or something more—like COVID-19.
"When kids are affected, thankfully their symptoms are typically mild. A year ago, we would usually see cough, fever and a loss of taste or smell," said Dr. Kevin Dahlman, a pediatrician and medical director of Aurora Children's Health. "What we're seeing with these newer variants are mild symptoms like a runny nose. We need to be able to diagnose definitively whether a child has COVID, which means they need to be tested."
In earlier iterations of the virus, COVID-19 symptoms typically included a few symptoms and just having a runny nose usually didn't mean that a child had COVID-19. Now, it's much more common. With the rise of other respiratory illnesses like RSV, it can be hard to know whether your child's symptoms are caused by COVID-19 or something else.
"We want to make sure we're doing everything we can as a community to help keep children in school," said Dr. Dahlman. "That means we need to quickly test and isolate children with COVID-19."
Testing is available for children of all ages and is the best way to know whether symptoms are due to COVID-19 or something else. If children do test positive, it's important to follow guidelines about isolating quickly in order to avoid spreading the virus to others. For children who are over 12, getting vaccinated is a good way to help prevent the spread of COVID-19 as well.
"We want to make sure we're doing everything we can, including getting the vaccine when it's approved for younger children as well," said Dr. Dahlman. "It's important to keep doing the basics including handwashing and masking when indoors."
Are you trying to find a doctor? Look here if you live in Illinois. Look here if you live in Wisconsin.
Related Posts
Comments
About the Author
Ben Hoekstra is a public affairs coordinator with Advocate Aurora Health. He previously worked in marketing and PR for various Milwaukee nonprofits and received his master's degree in Corporate Communications from Marquette University. He enjoys the outdoors, cooking, and all things Milwaukee.