Her questions about Marfan syndrome are finally being answered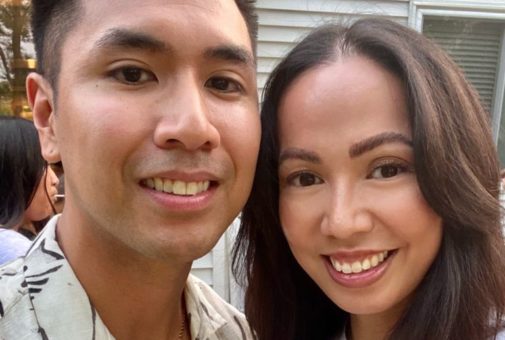 "For the first time since I was diagnosed with Marfan syndrome at the age of 10, I finally have a physician who can answer all my questions."
Today, Jennifer De La Rosa is 34 years old. And while she has had lots of health care over the past two decades—finding Dr. Michael Earing, a cardiologist and an expert in Marfan, has been life changing.
"Throughout my entire life, I never met anyone else who was so well-versed and could give me such peace of mind," says Jennifer.
"Marfan syndrome is a genetic disorder of the connective tissue and is often first recognized because of a child's tall slender build, disproportionately long limbs, curved spine or protruding breastbone, "says Dr. Earing, medical director of the Chicago Adult Congenital Heart Disease Alliance and division director of pediatric cardiology at the Chicagoland Children's Health Alliance.  "Connective tissue is what gives our tissue elasticity. When dysfunctional this leads to a variety of problems in areas of our body where there is high concentration of connective tissue. This is particularly true in our blood vessels, eyes, and lungs. If left undiagnosed or unmonitored, these abnormal tissues can lead to life threatening problems in many patients. As result, multidisciplinary care is critical over their entire lifetime."
Jennifer began having heart-related issues as a child, even before being diagnosed with Marfan.
"I began to notice that my endurance was lower, it was hard for me to keep up with others and I was easily winded," she said.
A year ago, her heart issues became worse. What Jennifer didn't realize was that now her condition was an emergency. Thanks to a quick diagnosis, cardiac surgeon, Dr. Valluvan Jeevanandam at University of Chicago Medicine performed a valve-sparing aortic root operation to save her life.
"With Marfan, connective tissue is not strong," says Dr. Jeevanandam.  "In Jennifer's case, the aorta, which is the main artery carrying blood from the heart, began to enlarge.  If it had not been repaired quickly, it could have torn or ruptured.  We caught it in time and Jennifer is doing well."
It hasn't been easy, but after two months in cardiac rehab, Jennifer is looking forward to the future. She is comforted knowing that Dr. Earing and his multidisciplinary team specializing in Marfan Syndrome, will be following and helping her, every step of the way.
"I love being able to help Jennifer and others with Marfan syndrome. Our goal is for them to live a long healthy life," says Dr. Earing.  "I want them to feel confident about reaching for their dreams, and always know that we have their back if they ever need us."
Dr. Earing and the team see both adult and pediatric patients with Marfan syndrome throughout different locations in Chicago, the suburbs, as well as Indiana. To learn more about the Marfan Syndrome Clinic at Chicagoland Children's Health Alliance, and the Chicago Adult Congenital Heart Disease Alliance, call 312-674-2100.             
Related Posts
Comments
About the Author
Evonne Woloshyn, health enews contributor, is director of public affairs at Advocate Children's Hospital. Evonne began her career as an anchor and reporter in broadcast news. Over the past 20 years, she has worked in health care marketing in both Ohio and Illinois. Evonne loves to travel, spend time with family and is an avid Pittsburgh Steelers fan!