Read any good books lately? Maybe you should.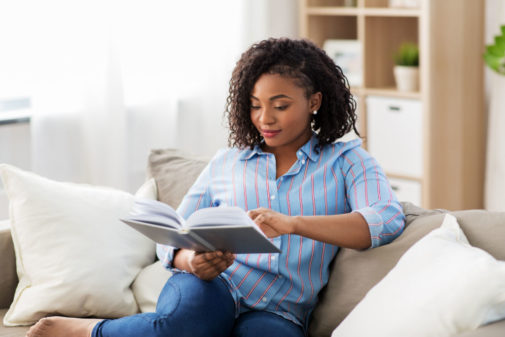 With all that's going on these days, families and people are looking for easy ways to maintain health and wellness. One way is to read a book. It sounds so simple, but a growing body of research suggests that reading a book offers physical and mental health benefits that can extend over a lifetime.  
Physical exercise leads to better health and reduced stress. Similarly, reading holds benefits for further developing and strengthening cognitive skills. 
"Just like exercise builds your muscles, reading builds your brain power,'' explains Dr. Heather Weber, family medicine physician, Aurora Health Center in Walworth, WI. "Readers' risk of Alzheimer's disease is estimated to be up to 2.5 times less than those who spend their time on other activities.  Reading, word puzzles and strategy games like chess or cards are great ways to help boost memory and decrease mental decline." 
Among several other benefits, reading a book also reduces stress. Dr. Weber says reading addresses both mental and physical illnesses from personal stress and panic disorders to insomnia and weight gain. She adds it can also be a way to improve mindfulness or escape reality.   
"Stress is a known risk factor for 60% of all illnesses, and studies show reading can be more effective than a walk around the block and takes as little as 6 minutes to melt that stress away,'' she says.   
Now, what to read? According to Dr. Weber, it doesn't matter what you read. Nonfiction, fiction and mysteries are all good choices. She cites the poet Maya Angelou who once remarked that as long as she could get to a library, she would be OK.  
"Countless others have also commented on the power and magic a book can hold,'' adds Dr. Weber.  
She says reading has been shown to improve vocabulary and intelligence in both children and adults. It also teaches empathy and better enables people to enjoy social interactions and succeed in relationships.   
"Taking time now to be kind to ourselves and enjoy a good book will surely prepare us for when we can safely be together again,'' says Dr. Weber. "For now, reading gives us another way to be creatively together whether it be through a shared experience or a virtual book club." 
Are you trying to find a doctor? Look here if you live in Illinois. Look here if you live in Wisconsin.
Related Posts
Comments
About the Author
Andy Johnson, health enews contributor, is a public affairs coordinator with Advocate Aurora Health. He's been with Advocate Aurora since 2000 serving in various internal and external communication roles. He previously worked as a reporter and editor for the Journal Times and Burlington Standard Press. He enjoys kayaking, biking, and camping but most of all, spending time with his family.