CDC approves mixing and matching boosters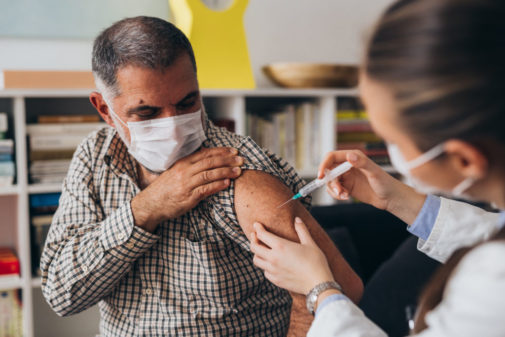 The Centers for Disease Control and Prevention approved the Moderna and Johnson & Johnson COVID-19 vaccine booster shots Thursday, which allows people to mix and match all three vaccines for their additional shot.
"We have more and more data showing that boosters are effective in preventing severe illness, hospitalization and death, and we also have good data with mixing and matching particularly with using the Johnson & Johnson first and then either the Pfizer or Moderna vaccine second. That generates a very robust antibody response," said Dr. Robert Citronberg, executive medical director of Infectious Disease and Prevention at Advocate Aurora Health. "This is all good news."
Boosters are currently recommended for people 65 years and older and adults living in long-term care settings, who have underlying medical conditions or who work or live in high-risk settings. For people who received the Johnson & Johnson COVID-19 vaccine, the booster is also recommended for those received it two or more months ago.
Not only will the booster reinforce an immunity response, it will also help protect against the Delta variant and other variants that may emerge, Dr. Citronberg said.
"There's pretty good evidence now that the effectiveness of the vaccine starts to wane after a few months, particularly in people who are really vulnerable to severe infection," Dr. Citronberg said. "But the most important thing is for people who are unvaccinated to receive their primary series, because all three are still the best way to protect yourself and your community and prevent the emergence of new variants."
Check out our COVID-19 Info Center to learn more about the virus.
Related Posts
Comments
About the Author