Emergency room or immediate care? Here's what you need to know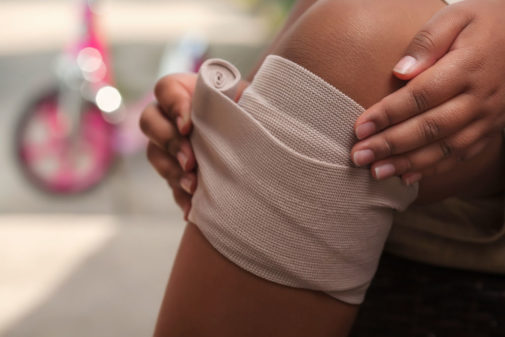 Your child is sick or injured and needs to be seen by experts. But what level of care do they need? The answer doesn't always come easy to parents. Pediatrician? Emergency department? What about an immediate care?
You may not be sure what type of care is provided at an immediate care. As time goes by, the climate of medicine is constantly adapting to the world in which we live. The field of immediate care is a relatively new one born out of a culture and climate of immediacy. Immediate care is increasing in popularity due to the convenience of being seen by a clinician right away.
The first thing to remember about an immediate care site is that it is not a replacement for your child's pediatrician. If you have a question about your child's health, call your child's pediatrician first. Many issues can be triaged over the phone. If care is needed, the pediatrician can help direct you to the best level of care for your child.
What is the difference between an immediate care location and the emergency department?
Immediate care serves as an extension of the primary care offices. In fact, we oftentimes see patients from community pediatricians who require a same-day visit but weren't able to be seen in the pediatrician's office. We often see lower-acuity patients for management of asthma, minor injuries, minor fractures and lacerations that require simple repair.
Additional common ailments we treat include the common cold and coughs, rashes and foreign body removal (rocks in ears, splinters in fingers, earring removal).
Our Wilmette location offers unique treatments to help get children feeling their best again. We coordinate with our on-site care team to administer intravenous (IV) infusions, vaccinations and more. We have child life specialists on site to help ease anxiety for both parents and children. Child Life specialists use distraction tools and activities to lessen the discomfort and pain that often accompany medical procedures or treatment. We strive to keep your visit under one hour.
An immediate care location dedicated specifically to pediatrics means parents can feel at ease knowing every clinician there is trained to work with children and does so on a daily basis. This is so important because children are not just small adults. They are unique people who require and deserve special care.
If your child is severely sick, they will need to be seen in an emergency department. But as a general rule for immediate care: think of us as an elevation from the pediatrician's office. We are here when you need us.
Dr. Adia George is the medical director of the Chicagoland Children's Health Alliance Immediate Care in Wilmette. The Chicagoland Children's Health Alliance (CCHA) is the partnership between Advocate Children's Hospital, NorthShore University HealthSystem and UChicago Medicine Comer Children's Hospital. Our goal is to support patients' and families' needs for the highest level of pediatric care with easier access to our network of pediatricians and pediatric subspecialists across Chicagoland. These subspecialists work collaboratively at our Wilmette Outpatient Center. Learn more here.
Related Posts
Comments
About the Author
Holly Brenza, health enews contributor, is the public affairs coordinator at Advocate Children's Hospital. She is a graduate of the University of Illinois at Chicago. In her free time, Holly enjoys reading, watching the White Sox and Blackhawks, playing with her dog, Bear and running her cats' Instagram account, @strangefurthings.