Spanish-speaking women aren't getting this regular exam often enough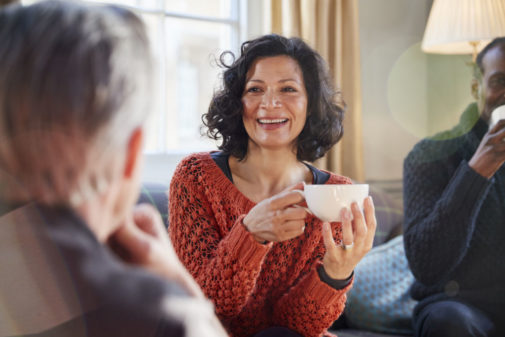 While regular breast exams and mammography are key towards detecting and slowing the spread of breast cancer, a study revealed that Spanish-speaking women were, on average, 27% less likely to have a screening mammogram than English speakers.
This finding is concerning as breast cancer is the leading cancer-related cause of death among Hispanic women.
Dr. Celeste Cruz, the study's senior investigator and breast surgeon at Advocate Illinois Masonic Medical Center, was key in examining the effects of language barriers on screening mammography and reporting on the findings, which were presented at the American College of Surgeons Clinical Congress 2020.
After adjusting for income, insurance coverage and other variables, Spanish-speaking women with relatively limited proficiency stood out, she says.
"When we were working on this story, we asked ourselves 'Why is this happening?'" she says. "I think it's multifactorial, but ultimately I think it has a lot to do with health literacy and some cultural issues that we would need more studies to really get into."
Overall, women with limited English-language proficiency were 12% less likely to get screened, significant because there are approximately 67 million people in the United States speak a language other than English. 41 million of those speak Spanish, according to the study.
By spreading awareness of the importance of regular screenings as well as ensuring patients of all backgrounds are treated with respect and dignity, many lives can be saved, she says.
One in 8 women will get breast cancer at some point in their lives, and most do not have a tie to genetics or family history, Dr. Cruz says, but many patients think that if their family members didn't have it then neither will they.
Similarly, many believe they are safe because they are young. While relatively rare overall, nearly 5 percent of breast cancer cases are found in women in their 20s or 30s – which is well ahead of all recommended mammography guidelines – and is the most common cancer for women in the age group. Monthly self examinations and knowing some early signs of breast cancer are key to early detection throughout a lifetime, Dr. Cruz says, and all of that starts with education.
As the U.S. is becoming an increasingly diverse country, Dr. Cruz says, there needs to be continued efforts looking into factors that may negatively affect equity in care across all disciplines and cultural backgrounds.
"Mammography screening in particular really reduces the rate of advanced and fatal breast cancers," she says. "Looking at these vulnerable populations helps us as a preventative measure to reduce the likelihood of us encountering these breast cancers at later stages when they are less treatable."
October is Breast Cancer Awareness Month, and now more than ever is an important time to talk and learn about prevention. Watch her presentation to the American College of Surgeons on the study here and be sure to take a breast health assessment.
Related Posts
Comments
About the Author
Nathan Lurz, health enews contributor, is a public affairs coordinator at Advocate Good Samaritan Hospital. He has nearly a decade of professional news experience as a reporter and editor, and a lifetime of experience as an enthusiastic learner. On the side, he enjoys writing even more, tabletop games, reading, running and explaining that his dog is actually the cutest dog, not yours, sorry.