Do you miss hugs?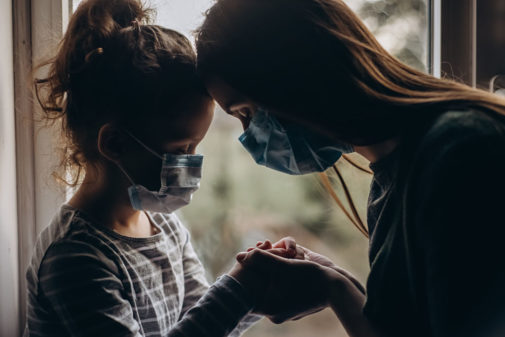 People are social by nature. Let's face it, sometimes a hug can say more than we could ever put into words.
The pandemic, though has limited that touch because social distancing is a proven, effective way to slow the spread of the virus. That touch deprivation can have an effect on you.
"How is touch such a powerhouse of the human experience? The answer is skin deep," says Mary Fox, a nurse practitioner based at Aurora BayCare Medical Center in Green Bay. "Skin is the largest organ in the body and embedded in the first layer are touch activated cells to release chemicals in the brain."
"Oxytocin floods the body with feelings of comfort and trust, while decreasing fear and anxiety through suppression of the stress hormone, cortisol," Fox says. "Oxytocin also boots production of serotonin and dopamine causing the mood boosting and pleasurable feelings we associate with a hug. Finally, touch prompts signals to the Vagus nerve to regulate our sleep, digestion and immunity."
What should we do during this era of social distancing? Fox suggests:
Mindful physical contact and emotional connection with those in your quarantine pod.
Hugging yourself often can be helpful decrease feelings of anxiety associated with loneliness.
Video chatting with loved ones can generate some of the oxytocin created by in-person contact.
Hugs from a loved one are often associated with a memory. Reminders in your home or familiar activities associated with these memories can also induce oxytocin production.
Oxytocin releasing activities include exercise, singing, dancing and cuddling with pets.
Weight blankets, compression clothing and body pillows are cozy tools to have at bedtime to ease into a good night of sleep.
When you are out in public, smile and wave to others, even while being masked. These social cues help put both parties at ease by decreasing the perception of isolation.
Read more:
Related Posts
Comments
About the Author
Amy Werdin, health enews contributor, is a provider public affairs coordinator with Advocate Aurora Health. She has been with the organization for 19 years, starting out in marketing for Advanced Healthcare, then Aurora Health Care and now in her current role. She enjoys reading, movies and watching her two daughters dance and her son swim.