How much sugar and alcohol should you consume?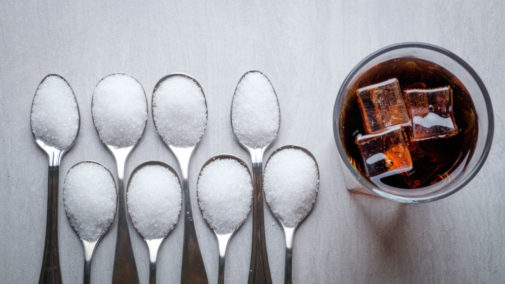 Figuring out how much sugar and alcohol you're consuming doesn't have to be complicated, even if you're reading headlines about disagreements over exactly how much. Aurora St. Luke's Medical Center registered dietician Heather Klug says the less you consume, the better.
"Added sugars affect your brain. The more you eat, the more you will crave it," said Klug.
Consuming a lot of added sugar can lead to many problems inside the body, from increased inflammation to raised cholesterol levels to higher blood pressure. It can also increase your risk of developing prediabetes and type 2 diabetes, along with harmful fat around your liver.
But what are added sugars?
"Added sugar is any sugar that's not naturally found in foods and beverages and is added when processed or prepared," said Klug. "The important thing to know is no matter the kind of added sugar, too much of any added sugar is too much."
To keep added sugars low, choose foods and beverages with natural sugar such as fruit, milk, and yogurt.  Remember portion control even with natural sugars, as larger portions could also lead to weight gain.  Generally, two to three servings per day in the fruit and dairy groups together are adequate for most people.
It's important to focus on foods with lots of nutrients and reduce the amount of highly processed foods you consume, she said.
"Your body will be healthiest when you eat foods high in nutrients and you eat fewer highly processed foods," said Klug. "A good ratio to remember is 85-15. Aim for 85% nutrient-dense foods and 15% "fun" foods."
Allowing yourself to enjoy some "fun" foods can prevent you from feeling deprived or restricted. If you do end up indulging more or "slipping up," just get back on track at the next meal. Load up on those leafy greens and non-starchy vegetables and throw a palm-size amount of lean protein on your plate. Include a fist-size amount of starchy carbs with fiber, and keep fats to about the size of your thumb. Klug recommends including about a cupped hand of fruit two or three times a day, too.
"At every meal, look at your plate," said Klug. "Keep in mind that the goal isn't to be a perfect eater, but instead someone who consistently eats mostly nutrient-dense foods."
Want to learn more about your risk for diabetes? Take a free online quiz here.
Read more:
Your blood sugar could be undermining your workouts
What vitamins and minerals do you really need?
Think moving to a plant-based diet is hard? Here are some ways to get started.
Related Posts
Comments
About the Author
Ben Hoekstra is a public affairs coordinator with Advocate Aurora Health. He previously worked in marketing and PR for various Milwaukee nonprofits and received his master's degree in Corporate Communications from Marquette University. He enjoys the outdoors, cooking, and all things Milwaukee.