What you need to know about antibiotics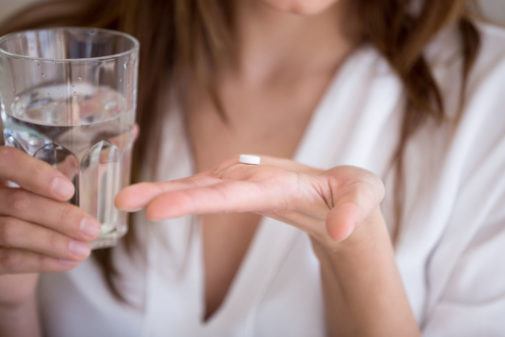 With the cold and flu season upon us, it's that time of year again for stuffy noses, annoying coughs and persistent headaches. For those colds and coughs that persist, you might think an antibiotic is the simple and best way to address these symptoms.
While it's true that antibiotics save lives and are critical tools for treating many common and more serious infections, they should only be used to treat infections caused by bacteria – not a virus such as colds, flu, and bronchitis.
"We know antibiotics can save lives,'' says Jennifer Dela-Pena, clinical pharmacy specialist, infectious diseases, Advocate Lutheran General Hospital. "We also know that antibiotics aren't always the answer, especially for viruses that cause colds, flu or bronchitis. The takeaway message is that an antibiotic won't help you feel better if you have a virus.''
Dela-Pena explains that antibiotics only treat certain infections caused by bacteria, such as strep throat, whooping cough and urinary tract infections. She also says antibiotics are needed to treat life-threatening conditions caused by bacteria, such as sepsis, which is the body's extreme response to infection.
So, what to do if you're fighting that nagging cold or runny nose? Dela-Pena suggests talking with your health care provider about tips for feeling better while managing a virus.
"Most respiratory viruses go away on their own in a week or two without any treatment,'' adds Dela-Pena. "The best course of treatment is keeping yourself healthy. Practice good hand hygiene and make sure you get any recommended vaccines, such as the flu vaccine.''
According to the Centers for Disease Control, at least 28% of antibiotics prescribed in U.S. outpatient settings are unnecessary and each year, enough prescriptions are written in outpatient settings to give five out of every six people one antibiotic prescription.
This over-use of antibiotics leads to antibiotic resistance which makes it harder to fight future bacterial infections. Antibiotic resistance happens when germs, like bacteria and fungi, develop the ability to defeat the drugs designed to kill them. Each year in the U.S., more than 2.8 million infections from bacteria that are resistant to antibiotics occur and more than 35,000 people die as a direct result.
Related Posts
Comments
About the Author
Andy Johnson, health enews contributor, is a public affairs coordinator with Advocate Aurora Health. He's been with Advocate Aurora since 2000 serving in various internal and external communication roles. He previously worked as a reporter and editor for the Journal Times and Burlington Standard Press. He enjoys kayaking, biking, and camping but most of all, spending time with his family.