5 things to know about COVID-19 boosters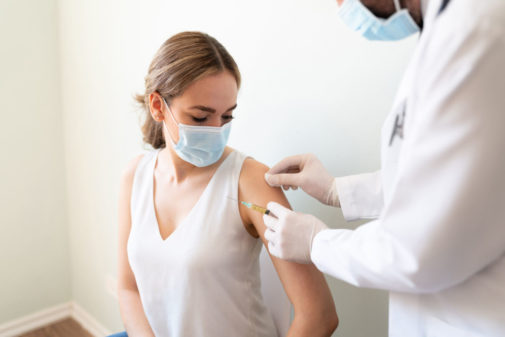 It's up to all of us to help. That's the message that's becoming clear: To stop COVID-19, every person makes a difference in helping to end the pandemic.
Cases are skyrocketing, hospital beds are full and families, care teams and people everywhere are tired and burnt out. Experts and health systems across the country are begging people to get their COVID-19 vaccine and booster.
Even with the widespread media coverage, it's natural to have questions. Here are answers from experts:
Can I still get COVID-19 if I've been vaccinated and boosted?
"Yes. But your chances of getting severely ill or dying from it are extremely low," says Dr. Robert Citronberg, Advocate Aurora Health's executive medical director of Infectious Disease and Prevention. Data from clinical trials show a booster shot increases immune response and helps prevent severe disease, per the CDC.
Is a booster really necessary?
Similar to tetanus, measles and some other vaccines, the COVID-19 vaccine may become less effective over time and a booster shot helps rebuild a strong immunity to the disease. Plus, more than 90% of all COVID-19 inpatients are either unvaccinated or due for a booster. That's why getting boosted is so important – to protect you and everyone you love.
How fast will a booster up my immunity?
Research suggests COVID-19 boosters quickly kick in after just a few days. Your antibody levels begin to increase almost immediately, building and strengthening your protection against the virus.
Will I get a reaction to a booster?
After getting a COVID-19 booster shot, reactions may be similar to those experienced from the previous series – and mostly mild to moderate.  Fever, headache, fatigue and pain at the injection site are most commonly reported, says the CDC. This is completely normal and a sign your immune system is revving up.​ Some people have no side effects.
What can I do to help us get out of the pandemic?
Get vaccinated and boosted.
If you feel sick, stay home. And because the omicron variant can cause milder symptoms similar to a cold or the flu, get tested to be sure.
Mask up in public indoor settings.
Now is the perfect time to make an appointment with a primary care physician. Whether you live in Illinois or Wisconsin, it's easy to find a doctor near you. 
Related Posts
Comments
About the Author
Mary Arens, health enews contributor, is a senior content specialist at Advocate Aurora Health in Milwaukee. She has 20+ years of experience in communications plus a degree in microbiology. Outside of work, Mary makes healthy happen with hiking, yoga, gardening and walks with her dog, Chester.