Who can benefit from hyperbaric oxygen therapy?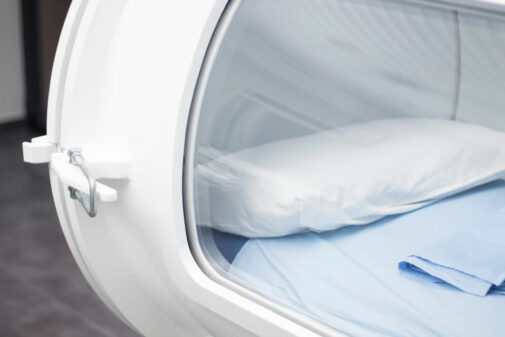 You might have heard of professional athletes such as LeBron James and Rafael Soriano using hyperbaric oxygen therapy (HBOT) to improve their healing time and enhance their performance. But what is HBOT and who benefits from it the most?
Patients who use HBOT breathe pure oxygen in a pressurized chamber to improve their body's ability to heal. Under these conditions, the lungs can gather more oxygen than would be possible if treated with pure oxygen at normal air pressure. When blood carries this extra oxygen throughout a patient's body, it helps fight bacteria, and stimulate growth factors and stem calls, all of which promote healing.
Athletes turn to HBOT to combat the strain their physically demanding jobs put on their bodies. Injuries are common among all athletes, and this can affect their quality of life as well as their performance.
"This is an accepted treatment that can be used to save limbs, heal wounds, injuries, and problems that have trouble healing," said Dr. Pablo Perez, a Wound Care and Hyperbaric Medicine specialist at Advocate Sherman Hospital, Elgin, IL. "HBOT is a life-changing therapy that can help an individual return to doing the activities they love and improve lifestyle."
While professional athletes use HBOT for their performance enhancement, this therapy is much more widely used for patients with crush injuries, stubborn wounds, compromised skin grafts, and more. Most of his patients use this therapy for injuries such as diabetic wounds, radiation injury, acute peripheral arterial insufficiency, progressive necrotizing fasciitis and others.
This non-invasive treatment is mostly used for people 18 years and older, but it is approved for all age groups. During treatment, Perez's patients enter a pressurized chamber, and that air pressure is 1.5 to 3 times higher than normal air pressure. While undergoing treatment, patients may experience a temporary fullness to their ears, much like the feeling of being in an airplane or at high elevation. This can be relieved by swallowing or yawning. Patients stay in the chambers for two hours to absorb the benefits. Once a patient receives an HBOT session they are able to leave immediately with almost no wait time.
Usually, a single session isn't enough to realize the benefits of HBOT, however, the number of sessions a patient needs depends on the type of condition they have. For example, non-healing diabetic wounds will require 30 or more treatments.
"Whether you are an athlete or are struggling with diabetic wounds, HBOT can help your body heal and recover so you can get back to doing the things you love," said Dr. Perez.
Now is the perfect time to make an appointment with a primary care physician. Whether you live in Illinois or Wisconsin, it's easy to find a doctor near you. 
Related Posts
Comments
About the Author