What you should know about vaping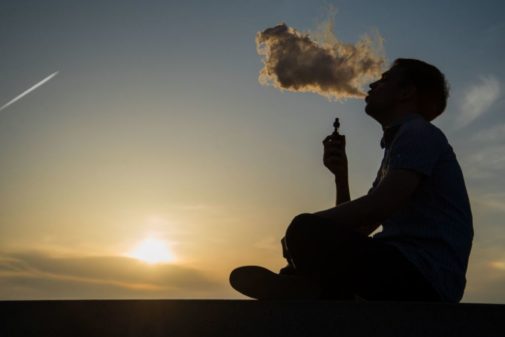 While the long-term health effects of e-cigarettes continues to be studied, cases of severe lung illness associated with vaping have prompted investigation by the Centers for Disease Control.
The CDC identified 2,807 hospitalized cases or deaths of  e-cigarette or vaping use-associated lung injury as of Feb. 18, 2020. While the investigations are ongoing, it's important to understand vaping and health concerns that affect a large population of adolescents.
E-cigarettes are electronic devices that heat a liquid and produce an aerosol. Most of them contain nicotine, which is highly addictive, and a single pod can have as much as a pack of 20 regular cigarettes.  Teens may not realize that nicotine is deeply addictive. Through the years, vaping has become popular among adolescents and can raise the risk of a teens smoking regular cigarettes.
"E-cigarettes produce harmful chemicals that can cause lung and heart disease," said Dr. Axel Joob, a thoracic surgeon at Advocate Lutheran General Hospital. "A plausible explanation is that the toxic chemicals are causing a severe, inflammatory response in the teens' lungs. This could lead to a condition known as acute respiratory distress syndrome (ARDS) which has been associated with inhaling toxic fumes. Although vaping isn't new, the recent cases in teens have sparked an urgency for parents to talk to their kids about the dangers of vaping."
Reported cases of admitted patients identified symptoms of shortness of breath, fatigue, chest pain, cough, nausea and weight loss. Some have been severe enough to require hospitalization for weeks and all are reported in patients who have vaped.
"The health risks for teens smoking e-cigarettes is higher than in adults because their brain and lungs are still developing well until age 25," said Dr. Joob.
A study found that non-smokers who vaped a non-nicotine containing e-cigarette had less oxygen flowing through their blood. The results indicate that vaping, even one time, can impair blood vessel function. While further studies are needed to prove vaping can cause heart and lung issues, these changes are indicators of long-term risk for cardiovascular and lung disease.
To learn more about your risk for lung cancer, take a free online assessment by clicking here.
Related Posts
Comments
About the Author
Neda Veselinovic, health enews contributor, is a public affairs coordinator at Advocate Lutheran General Hospital. She has more than five years of public relations experience and most recently worked with clients in the travel and hospitality industries. She prefers to spend her time with a cup of coffee and a good read and always welcomes book recommendations.