Following in his father's footsteps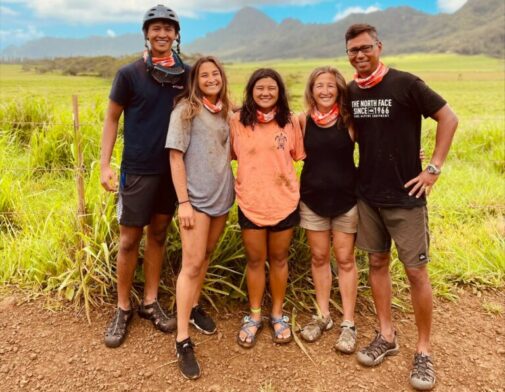 One could say Dr. Edmund Fernandez's journey to family medicine began on the other side of the world – before he was even born.  
With parents who both worked in the medical field in the Philippines and in the U.S., health care is in his blood. His parents came to the U.S. from the Philippines in the 1960s with their degrees, suitcases and a wish to pursue the American dream.
"Faith, family and food are the pillars of Filipino culture," Dr. Fernandez says, and it was through these lenses his father practiced medicine in Appleton, Wis., for 26 years.  
"I was always proud that my Dad was a physician and wanted to follow in his footsteps," Dr. Fernandez says. "Practicing medicine was a great choice for me because it was not just a job, but a career that would allow me take care of people by always challenging me to learn and be better."  
But growing up, their backgrounds couldn't have been more different, Dr. Fernandez says.
"My dad grew up in abject poverty and was able to attend medical school only because of the GI Bill as his father was a veteran – while my biggest challenges were keeping my grades up while playing sports and hanging out with friends," he says. "However, what remained the same were the values and work ethic that my Dad learned growing up. These were the same he instilled in me. The bottom line is always taking care of people and putting patients first." 
Today, Dr. Fernandez's practice at Aurora Health Care in Slinger, Wis. is centered around the same pillars as his father's.  
"The emphasis is on family," he says, "I treat my patients how I would treat my own family – and that includes a preventive approach so people can stay and be healthy. Building close-knit relationships is important to me, and when you come into our practice, you become part of our family." 
Dr. Fernandez says historically in the Philippines, many families did not have a lot. For example, his parents grew up without electricity, his grandfather had only a 6th grade education and living in grass huts were common. He believes this is why, as a culture, Filipinos are resilient, faith-based, generous, kind, outgoing and family oriented – and make a significant impact within health care.   
"For example, Filipino nurses are recruited by hospitals in the U.S. to fill the need in many of the country's underserved areas," Dr. Fernandez says. "It's a popular route for Filipino nurses to expand their opportunities and secure a stable financial future for themselves and their families here and back in the Philippines. It's also common for many Filipino doctors and nurses to work well past age 65.  
The Fernandez family keeps their Filipino roots close. From dancing in the Milwaukee Holiday Folk Fairs and mentoring student Filipino organizations to supporting medical care in the Filipino community, Dr. Fernandez keeps his heritage at the center and continues to honor his father's legacy.   
Now is the perfect time to make an appointment with a primary care provider. It's easy to find a doctor near you.
Related Posts
Comments
About the Author