You don't have to wait after your COVID shot to get this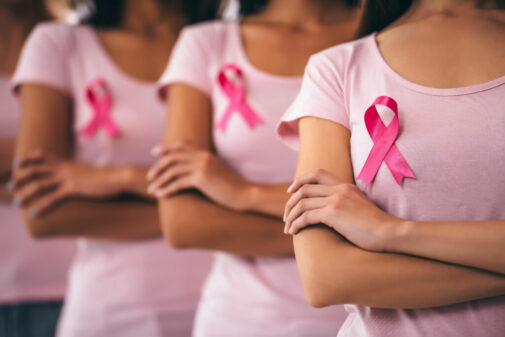 Delays in all cancer screenings during the pandemic have led to an increased danger that some cases will be caught later and be more difficult to treat.
New research in the journal Radiology demonstrates that women do not have to delay screening mammogram after COVID vaccination.
Previously, experts had recommended a delay of four weeks out of an abundance of caution that harmless side effects of the vaccine shot might show up on imaging as possible cancer. Further research has demonstrated, though, that this is unlikely to happen. Plus, catching breast cancer early is critically important to effective treatment and a good outcome. And lymph node enlargement may persist for up to 44 months following vaccination.
"By delaying mammograms, we could be missing cancers," said Dr. Nila Alsheik, Chair of Breast Imaging at Advocate Aurora Health. "Getting a COVID shot is important for your health, and we know now that getting one is not a reason to delay these screenings."
About 42,000 women and 500 men die each year from breast cancer, and Black women have a higher rate of death than white women, according to the Centers for Disease Control. Screening delays caused by the pandemic haven't spared mammograms. The Journal of the National Cancer Institute reported that mammograms dropped by as much as 80% during certain points in the pandemic.
It is important to remember that if you have any symptoms such as a new lump, nipple discharge, or skin changes to immediately bring this to the attention of your care provider.
Women should talk to their doctor about their risk factors and when to start screenings. All women should begin mammograms by age 45 and can talk to their doctor about when it's time to stop when they get older.
If you are due for routine mammography, you can schedule your mammogram online now with same day results, or contact your primary care doctor. If want to understand your risk of breast cancer, take a breast health quiz.
Related Posts
Comments
About the Author
Mike Riopell, health enews contributor, is a media relations coordinator with Advocate Aurora Health. He previously worked as a reporter and editor covering politics and government for the Chicago Tribune, Daily Herald and Bloomington Pantagraph, among others. He enjoys bicycles, home repair, flannel shirts and being outside.