Your body's reaction to skipping breakfast may surprise you.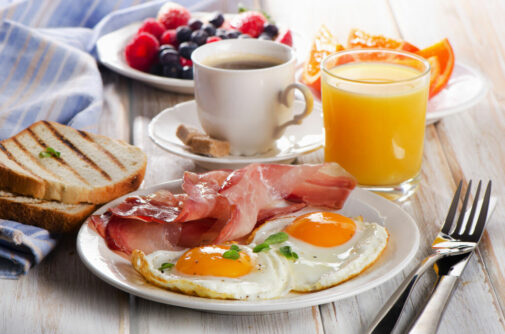 It's 7:55 a.m. Your first meeting starts in five minutes. You're busy for the next four hours, and recently, you've noticed some extra weight around your mid-section. Naturally, you decide to skip breakfast.
Sound familiar? You're not alone.
"I see patients who skip meals every day, the most common being breakfast. Whether it be time constraints, lack of appetite or intentional fasting, breakfast tends to be the least prioritized meal," said Dr. Payal Parikh, family medicine doctor at Advocate Medical Group in Elgin.
While many assume weight loss is a benefit of skipping breakfast, skipping meals takes a toll on your body. A study published in the American Journal of Clinical Nutrition found patients who skipped breakfast suffered from increased inflammation and insulin levels due to the prolonged fasting period.
Another study found a link between skipping breakfast and hardened arteries. Atherosclerosis and cardiometabolic risk, two very fatal heart conditions, were discovered more frequently in those who skipped breakfast versus those who consumed a high energy breakfast.
Those who skipped breakfast also reported greater weight gain in their mid-section and a higher Body Mass Index, both of which are causes for increased risk of cardiovascular disease.
According to Dr. Parikh, most patients who skip breakfast tend to overindulge or binge eat during their next meal, causing them to consume even more calories and, in turn, gain weight.
"Patients who prioritize a nutritious breakfast tend to have more consistent exercise habits, healthier meal choices and generally lower BMI," she said.
Dr. Parikh recommends consuming smaller meals three or more times a day that are nutritious and high in protein and fiber. This will keep your system regulated, maintain your energy and curb your need for binging, she said.
Need some inspiration for a quick and healthy breakfast? Check out these 10 simple options.
If you have specific questions about the right eating schedule for you, now is the perfect time to make an appointment with a primary care provider. It's easy to find a doctor near you.
Related Posts
Comments
About the Author