Dads can get postpartum depression, too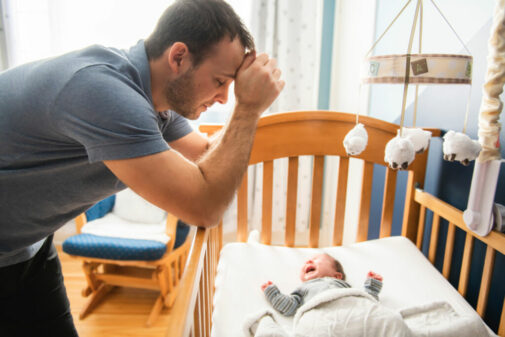 Bringing a baby home is a life-changing experience. The job of caring for a newborn often leads to lack of sleep and change in lifestyle.
All of that can have an impact on the baby's caregivers, including dads.
Dr. Munther Barakat, director of Behavioral Health Therapy at Aurora Psychiatric Hospital, says some studies have suggested dads can be affected by postpartum depression.
"Often, it's related to the energy it takes to care for a newborn. Having a newborn will typically disrupt sleep and force parents to modify their schedule. It is easy to begin to feel overwhelmed after having a newborn," Dr. Barakat says.
Some signs of postpartum depression in dads include:
Common depressive symptoms such as moodiness and irritability
Digging more into work
Increased substance abuse
Dr. Barakat says acknowledging what dads are experiencing is the first step in helping with postpartum depression.
"Talking about the experiences and developing a plan to help reduce stress is important. It is also okay to get formal help to process these feelings," he says.
Family members can also help dads who may be experiencing these feelings.
"Talk to them and take notice of changes in mood. Ask about their self-care habits and how they're choosing to deal with their stressors," says Dr. Barakat.
Do you have trouble sleeping? Learn more about sleep apnea by taking a free online quiz.
Related Posts
Comments
About the Author
Brittany Lewis is a media relations coordinator at Advocate Aurora Health. She previously worked as a reporter at TV stations around the Midwest, including Milwaukee. She studied at DePaul University where she majored in Journalism and Public Relations. Brittany enjoys traveling, hanging out by Lake Michigan, trying new restaurants and spending time with friends and family.