Cosmetic plastic surgery on the rise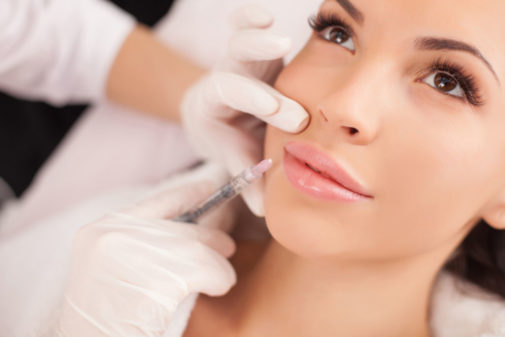 As we've moved out of the pandemic, Dr. Pamela Portschy, plastic and reconstructive surgeon at Aurora Plastic Surgery in Sheboygan, Wis., says she's seen an increase in cosmetic procedures and surgeries by people interested in enhancing their appearance.
"I think people have been attending more virtual meetings and focusing on how they would like to improve how they feel and look," Dr. Portschy says. "I also think people are finding more of a balance with self-care, which is an amazing trend to see."
Cosmetic surgeries focus on improving aesthetic appeal, symmetry and proportion, Dr. Portschy explains. These procedures can include a broad range of operations including breast augmentation, body contouring (i.e. abdominoplasty, arm, thigh, and breast lift), liposuction, surgical facial rejuvenation, and non-surgical rejuvenation, including injectables like Botox and fillers, she says. People seek out Botox and fillers for wrinkles and the latter can also enhance lips and cheeks.
If you're interested in undergoing a procedure to boost your confidence, Dr. Portschy suggests a few things to consider:
Be sure to have an open conversation with your plastic surgeon.
Know the risks and benefits of your desired procedure. For high-risk patients, it is not recommended to undergo elective procedures and surgeries.
Although not required, it's recommended to be vaccinated for overall health.

Space out appointments with a vaccination to avoid any potential side effects.
Dr. Portschy says aesthetic plastic surgery is "incredibly rewarding."
"I enjoy seeing patients through their journey of transformation," she says. "Being able to see the impact on a patient's quality of life is one of the main reasons I love doing what I do."
For more, learn how selfies are influencing cosmetic surgery and hear from Dr. Portschy on what inspires her here.
To find a doctor, look here if you live in Illinois. Look here if you live in Wisconsin.
Related Posts
Comments
About the Author
Anna Schapiro is a public affairs coordinator at Advocate Health Care and Aurora Health Care. She has a background in public relations and communications and studied journalism at Northwestern University. When she's not working on internal communications for the organization, she enjoys cooking, reading and living in Chicago.