Younger adults, are you at risk for this?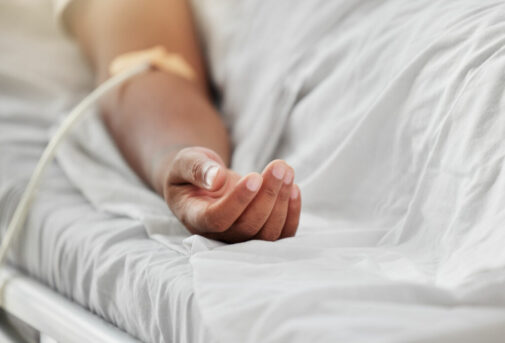 While fans of Real Housewives of Atlanta alum NeNe Leakes watch and hope for the speedy recovery of her son, Brentt Leakes, 23, who was recently hospitalized for congestive heart failure and stroke, some young people may be left wondering if they too are at risk.
Dr. Marlon Everett, an Advocate Heart Institute cardiologist at Advocate Trinity Hospital in Chicago, says in the case of someone so young, it's unlikely that lifestyle contributed to the younger Leakes' condition.
"Congestive heart failure can lead to an irregular heartbeat and cause a stroke in older people, but that's a rare occurrence in someone so young, especially in their early 20s," Dr. Everett says.
Congestive heart failure indicates the heart's inability to efficiently pump blood throughout the body.
This condition is linked to a variety of factors, including high blood pressure, Type 2 diabetes and obesity — conditions that are on the rise in younger and middle-aged adults.
"With the exception of rare and significant heart abnormalities, younger adults haven't lived long enough to see the significant damage to the heart and blood vessels that causes heart failure," Dr. Everett says.
However, Dr. Everett warns young people that while their risk of heart failure is low, the risk of stroke among younger adults is increasing.
Approximately 10-15 percent of U.S. stroke cases occur between the ages of 18 and 45, according to the American Stroke Association. And, while the incidence of strokes among adults over age 75 is decreasing, the stroke rate among younger adults continues to grow due to the increase of high blood pressure and Type 2 diabetes among younger people.
"The truth is, you're never too young to start making choices that can help prevent heart failure and stroke. That means eating a healthy diet, avoiding smoking and heavy alcohol drinking, and getting 30 minutes of exercise most days," Dr. Everett says.
Want to learn more about your risk for heart disease? Take a free online quiz to learn more. 
Related Posts
Comments
About the Author
Cassie Richardson, health enews contributor, is regional coordinator on the Public Affairs team for Advocate Health Care and Aurora Health Care. She has more than 10 years of experience in health care communications, marketing, media and public relations. Cassie is a fan of musical theater and movies. When she's not spreading the word about health and wellness advancements, she enjoys writing fiction.