Do you have seasonal affective disorder?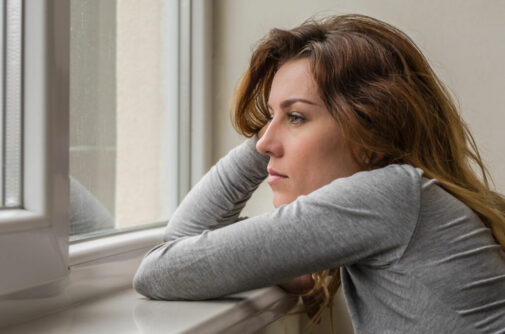 The fall and winter months can be hard for your mental health, not just from the usual holiday stress, but also from Seasonal Affective Disorder (SAD).
The disorder has seen an uptick in awareness in recent years, but there is still plenty to learn and discover about the serious diagnosis.
What is SAD?
Seasonal Affective Disorder is a type of depression that comes and goes with the seasons, according to the National Institute of Mental Health. Usually, these symptoms manifest during the late fall and early winter months, running into the spring and/or summer.
This change in disposition is generally tied to a shortage of brain chemicals linked to mood – namely serotonin – that the human body naturally produces from exposure to sunlight and increase in melatonin, a natural hormone that plays a role in sleep. Both can naturally be linked to the decreased sunlight and increased darkness found in winter.
SAD affects between 4 and 10 percent of the population, with as many as 20 percent suffering from mild forms of the condition, according to the National Alliance on Mental Illness. Generally, the go-to treatment is light therapy, wherein patients are exposed to bright light via a light box with an ultraviolet filter.
Sarah Katula, an advanced practice psychiatric nurse at Advocate Good Samaritan Hospital in Downers Grove, Ill., says there are ways for people to manage the condition.
"Seasonal Affective Disorder can be easily treated when those affected follow good self care," she says. "People who may be feeling its effects should see a credentialed treatment provider and take medications as prescribed."
What are the symptoms?
To be diagnosed with the disorder, people must meet the criteria for major depression coinciding with specific seasons for at least two years. Symptoms of depression diagnosis include:
Feeling depressed most of the day nearly every day
Feelings of hopelessness or worthlessness
Low energy and problems sleeping
Losing interest in activities you once enjoyed
Having difficulty concentrating
Tips to combat SAD
Going outside and exposing skin (despite the cold)
Exercising
Practicing proper nutrition and sleep habits
Receiving treatment through a psychiatrist or advanced practice psychiatric nurse
Interesting facts
SAD is not considered a separate disorder; instead, just a form of depression
While the majority of cases manifest in the fall and winter, there are cases that occur in the spring and summer
Summer and winter SAD frequently have different symptoms

Winter: Low energy, hypersomnia, overeating, weight gain, craving for carbohydrates, social withdrawal
Summer: Poor appetite associated with weight loss, insomnia, agitation, restlessness, anxiety, episodes of violent behavior

Women are four times more likely to be diagnosed with SAD than men (females are generally at higher risk of depression)
Younger adults also have a higher risk of SAD than older adults
In addition to the popular light therapy, cognitive-behavioral therapy has grown in popularity to prevent recurrences of the disorder
Do you have trouble sleeping? Learn more about sleep apnea by taking a free online quiz. 
Related Posts
Comments
About the Author
health enews staff is a group of experienced writers from our Advocate Health Care and Aurora Health Care sites, which also includes freelance or intern writers.