5 things to know about bone marrow transplants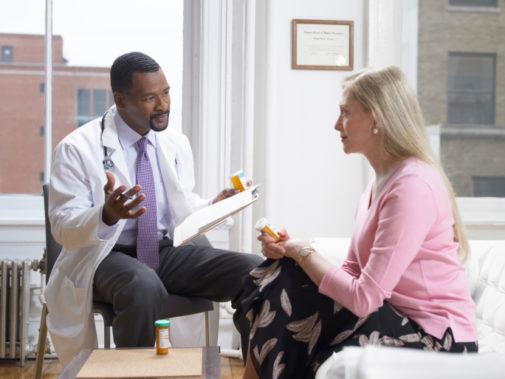 Bone marrow transplants are used to fight off life-threatening diseases by infusing healthy cells into your body, and nearly 18,000 people each year could benefit from a donor match, according to the federal government.
Here are five things you should know from Dr. Stephen Medlin, a hematology and oncology specialist at Aurora Cancer Care in Milwaukee, Wis.
What is a bone marrow transplant?
"A bone marrow transplant is a procedure in which a patient receives healthy blood-forming cells (stem cells) to replace their own that have been destroyed by disease," Medlin says.
What do these cells do when infused into the body?
"After the stem cells are infused into the patient's bloodstream, they travel to the bone marrow and begin the process of forming new, healthy blood cells including white blood cells, red blood cells and platelets," Medlin says. "This process is called 'engraftment.' That means the stem cells being received are growing and developing and the immune system is beginning the steps of recovery."
Bone marrow transplants are commonly used to treat these diseases:
What can a patient expect when getting a bone marrow transplant?
"A patient will begin with an initial consultation where they meet the experts who will answer questions and help plan and prepare them and their family," Medlin says. "Next comes finding and preparing a stem cell donor, if needed, or preparing to have stem cells collected for use in transplant later. We will guide patients, step by step, as they get ready.  There will be education classes to attend that will provide information to both patient and caregiver as well as provide another forum to ask questions of the experts."
When a patient arrives at the hospital for transplant, an experienced team thoroughly evaluates the patient's health before providing a conditioning treatment (chemotherapy, radiation or both) and infusing the donated stem cells. As the bone marrow and immune system recover, the team will carefully monitor the patient and support them and their caregiver until they are ready to be discharged.
How does someone know when they need one?
"Your doctor will think about many different things when deciding to recommend a stem cell transplant as the best treatment option for you," Medlin says. "These include how likely is it that the transplant will be successful, your age and your overall health. Your doctor will order a gamut of tests to evaluate your kidneys, lungs, liver and heart to ensure they'e healthy enough for this procedure."
How can I get a bone marrow transplant or become a donor?
If you want to learn more, click here if you live in Illinois or click here if you live in Wisconsin.
Related Posts
Comments
About the Author
Megan O'Dwyer, health enews contributor, is a public affairs specialist on the integrated marketing team at Advocate Health Care and Aurora Health Care. She earned a Bachelor's degree in advertising from Iowa State with a minor in event management. In her free time, Megan enjoys traveling, cooking the latest recipes and cheering on the Chicago Cubs.