Warm your heart and heal your gut this winter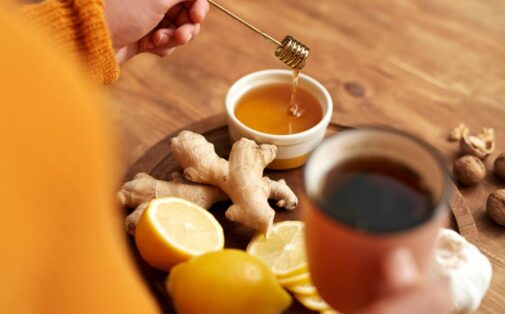 With an abundance of seasonal items on grocery store shelves, now is the time to learn how you can shop to make your tastebuds and stomach happy.
Winter spices provide the warming, flavorful holiday aroma you crave while also providing health benefits. A different blend of spices can help control blood sugar, enhance circulation and promote good digestive health.
Kendra White, a gastroenterology nurse practitioner at Aurora BayCare Medical Center, describes the health benefits of common winter spice essentials.
Cinnamon – Controls blood sugar while strengthening the cardiovascular system and lowering cholesterol.
Cloves – Are anti-inflammatory, provide a rich source of antioxidants and help soothe the gastrointestinal tract lining.
Ginger – Increases circulation, is antibacterial and can be used to treat an upset stomach or nausea.
Nutmeg – Can reduce inflammation and achy joints while improving liver and kidney health to have a calming effect.
Kendra also recommends being mindful of the foods you're consuming.
"Common winter foods like beans, lentils, broccoli and onions all create a build-up of gas," says White. "Increase your fiber intake by making the switch to whole-grain products and adding dark leafy greens to your diet like spinach and kale."
White also warns that artificial sweeteners found in winter treats can disrupt the gut biome causing inflammation and discomfort.
"Instead of opting for sugary drinks like hot chocolate, try drinking tea to still get a warming affect without causing disturbance to your digestion," says White.
Overall, White recommends avoiding sugary drinks and treats, alcohol and caffeine to keep your gut happy this winter.
Furthermore, you can keep your health in line by eating produce aligned with the season. This aids the environment by decreasing mileage and import costs while increasing the nutritional value you get from the food. Eat foods like kale, cauliflower, Brussel sprouts, carrots, potatoes, mushrooms, pears, apricots, shallots, celery, beets and chard to receive optimal nutrients, keeping you and your stomach happy this winter.
If you have digestion issues you may be at risk for acid reflux. Take this assessment to find out what might be triggering your symptoms.
Related Posts
Comments
About the Author
Margaret Weiner is a senior at Marquette University studying public relations, corporate communications and business administration with a concentration in communication leadership