What does that cramp in your leg mean?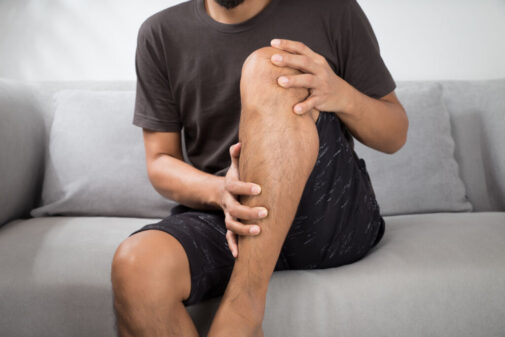 Feeling some pain in your legs after a long day may not seem alarming. But it could be a sign of Peripheral Arterial Disease (PAD), which affects about 6.5 million people over the age of 40, according to the Centers for Disease Control and Prevention (CDC).
The CDC describes PAD as poor circulation in blood vessels and reports that "PAD in the lower extremities is the narrowing or blockage of the vessels that carry blood from the heart to the legs. It is primarily caused by the buildup of fatty plaque in the arteries, which is called atherosclerosis."
PAD can be easily overlooked or confused for the normal aging process.
Dr. Jaafer Golzar, an interventional cardiovascular specialist at the Advocate Heart Institute at Advocate Christ Medical Center in Oak Lawn, Ill., explains that sometimes there are no warning signs to PAD.
"Peripheral arterial disease can sometimes be asymptomatic," Dr. Golzar says. "Over time, asymptomatic patients can be at risk for gangrene, leg amputation and even death from heart attacks. It's really important to identify asymptomatic patients in order to prevent the progression of cardiovascular disease."
The CDC lays out factors that can increase your risk for PAD:
Smoking
Atherosclerosis
Diabetes
High cholesterol
Older than age 60
Want to learn more about your risk for heart disease? Take a free online quiz to learn more. 
Related Posts
Comments
About the Author
Megan O'Dwyer, health enews contributor, is a public affairs specialist on the integrated marketing team at Advocate Aurora Health in Downers Grove. She earned a Bachelor's degree in advertising from Iowa State with a minor in event management. In her free time, Megan enjoys traveling, cooking the latest recipes and cheering on the Chicago Cubs.