You might know about two types of diabetes. What about this rare kind?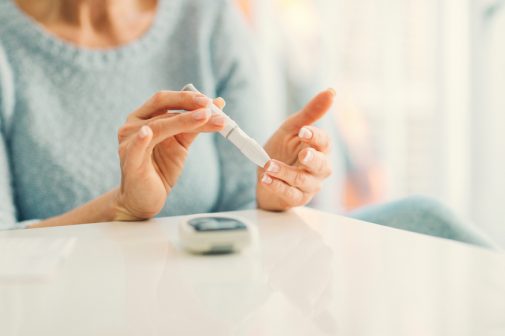 Could one in ten people with type 2 diabetes actually have the lesser-known type?
LADA, or latent autoimmune diabetes in adults, is considered rare. It's also called type 1.5 diabetes. But about 10% of type 2 diabetes diagnoses are actually LADA.
Diagnosing LADA can be tricky because it often acts like type 2 diabetes at first.
Most people can start controlling LADA with oral medications but quickly progress to needing insulin. And if you don't start insulin when you need it, that could lead to dangerous complications like diabetic ketoacidosis.
That's why it's so important to get the right diagnosis the first time. But how?
Dr. Anil Chandel, an endocrinologist at Aurora St. Luke's Medical Center in Milwaukee, Wis., helps pinpoint five reasons to suspect you might have LADA if you've been diagnosed with type 2 diabetes and what you can do to make sure you have the correct diagnosis.
You're over 30: LADA is seen most commonly in people over 30, and that's part of why it's sometimes initially misdiagnosed as type 2 diabetes.
You're thin with healthy cholesterol: "Most [people with LADA] will have a lean profile," says Dr. Chandel. Specifically, a body mass index under 25. And if your cholesterol is in a healthy range, that can point to LADA versus type 2 diabetes.
You have difficulty controlling blood glucose with oral medications: You might be able to get your blood sugar under control at first with medications like metformin. You might even be on multiple medications without taking control, says Dr. Chandel.
You have no strong family history of type 2 diabetes: If type 2 diabetes isn't in your blood, that can point to LADA. You might consider asking your relatives to find out for sure, if you can.
You have a personal or family history of autoimmune disorders: If auto-immune disorders run in your family, there's a higher chance your diabetes could be LADA, and that gives doctors a good reason to test for it.
If you have any of these risk factors, and you suspect LADA, Dr. Chandel recommends reaching out to your primary care provider.
Want to learn more about your risk for diabetes? Take a free online quiz here. 
Related Posts
Comments
About the Author
health enews staff is a group of experienced writers from our Advocate Aurora Health sites, which also includes freelance or intern writers.