Here's what it takes to fight off those joint aches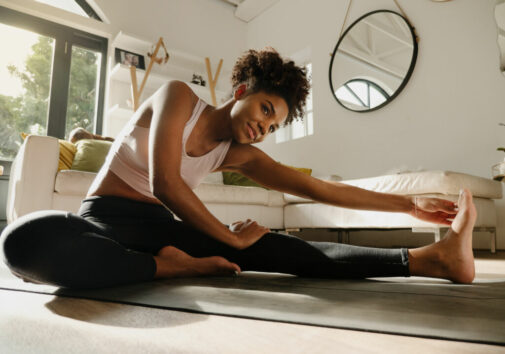 Even though spring is nearly here, cold weather can hang around the Midwest for a while. For some people, that can mean additional joint pain.
"Muscles, bones, tendons and ligaments are what support your joints, and when they expand — it gives you less capability to move easily," said Kristin Hackbarth, chiropractic doctor at Aurora BayCare Health Center in Kaukauna, Wis.
"Low temperatures can cause our body to experience different muscle spasms, which aggravates our joints or can cause the stiffness that people feel," she adds.
Hackbarth says while the cold can cause people to tense up, it can also provide some people relief.
"Putting ice on an inflamed joint can help pull inflammation out of the joints but cold may also tighten the muscles, so in some ways it can be beneficial to areas of the body," Hackbarth says.
To combat the achiness that comes with cold weather, Hackbarth recommends stretching and doing exercises that strengthen your muscles, tendons and bones.
"When your muscles are tense and tight — sometimes just doing the little bit of stretching that takes less than five minutes in the morning or really any time of day can help you," she says.
As with any health issue, if symptoms persist, you should contact a provider for further treatment, no matter what the weather is like outside. And a well-balanced diet and exercise routine that goes easy on your joints could help, too.
"Some people say, 'I think I'm just going to wait and see if it goes away,' and it keeps getting worse — and so then sometimes it will take longer to get back to normal," she says. "Sometimes your body is trying to tell you something. You have a headache — does that mean you need to increase your water intake — or is your neck out of alignment?"
Do you have hip or knee pain? Take a free online quiz to learn more. 
Related Posts
Comments
About the Author
Cearron Bagenda, health enews contributor, is a Public Affairs Coordinator with Advocate Aurora Health. She previously worked as a TV news reporter and fill-in anchor covering medical, political, feature and breaking news stories at CBS 58 in Milwaukee, WBAY-TV ABC in Green Bay and NBC Nebraska- Scottsbluff. Cearron enjoys spending time outside with her three dogs, biking, traveling and interior decorating.